Get Away From The Noise Of The City With Izmir Rent A Car!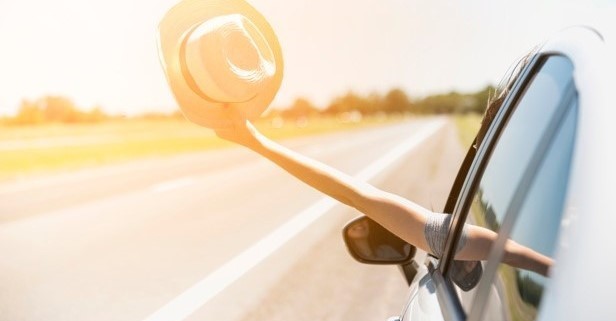 Get Away From The Noise Of The City With Izmir Rent A Car!

The stress, workload and chaos of daily life can often tire people out unnecessarily. Worst of all, people start to think that they can't even breathe after a while. At such moments, one of the things that is good for many people is to get away from the city, even for a short time. At this point, you can leave all your troubles behind thanks to our Izmir rent a car company, which comes to your aid. Contact us now for affordable and quality car rental service that you can rely on for all your trips, whether in the city or out of the city.

Get ready to receive a service far above expectations with our company Herycar Rent A Car, which improves the travel conditions of every woman and man from 7 to 70. Moreover, by responding to the requests and expectations of people with the most accurate services. If you haven't had this experience yet, perhaps the right moment is now.


Izmir Rent A Car Companies

Izmir rent a car companies, where you can get service with the same dedication and determination to work every season of the year, work with a focus on customer satisfaction in all conditions. Likewise, since they operate in the service sector, every opportunity and convenience they will offer should satisfy you. In this context, our employees serving at our Izmir Adnan airport car rental offices do business with you with an instant service policy. Rental vehicles are prepared for each of our domestic and foreign customers who choose airline companies and land in Izmir according to the landing time of the plane. Your vehicle is waiting for you at the exit gate with all its controls, maintenance and contracts done before you take your luggage. If you are dreaming of getting such a fast and trouble-free service, contact us now.

Our Adnan airport car rental company can serve not only at the airport but also at popular points of the city. For example, we serve our customers who come to the city by road or are located in one of the city's popular sightseeing spots, just like our customers at the airport. In summary, the quality of the work you do is very important to us, not the quality of the customer we serve.


Adnan Airport Car Rental Service

Our company, which accelerates Adnan airport car rental activities, first meets you online. Our team, which you can contact by calling if you wish, will ask you about your travel time. It is necessary to learn which rental vehicles are idle during this time. Of course, the available rental car must also comply with your wishes. If you find a vehicle that can fully meet your requests and expectations, you can make an early reservation immediately. So, the earlier this reservation is made, the lower your rental costs will be. Let's say you will make your Izmir trip next month and the exact date has become clear. At that moment, if you contact our company and book your car, the Adnan airport rentacar prices you will pay will be greatly discounted. This significant discount you receive is a harbinger that you will not strain your holiday budget.

Adnan airport car rental companies, where you can get service at any time of the day, can offer you additional opportunities besides car rental service. Generally, the most important of these additional opportunities provided by each company is the navigation system that will make your journey even easier. At the same time, baby and child car seats can be purchased as an additional service for family trips. Thanks to the very low fees you will pay for such additional services, your journey can become more comfortable and hassle-free. If you have definitely determined your little getaway as Izmir, please contact our Adnan airport rentacar company immediately.