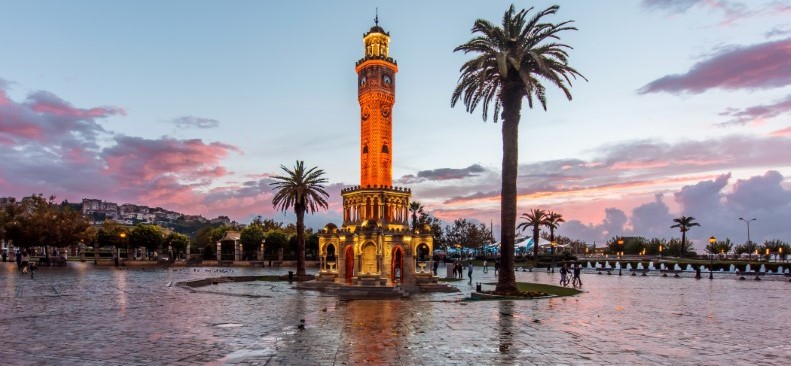 Izmir Tour in Two Days

The pearl of the Aegean, İzmir is the perfect place for you to escape the stress of life and spend a quiet time for a day or two, both in the summer season and on your weekend vacation. Our big cities such as Istanbul, Ankara, Antalya, Konya and Bursa are a few hours away by road, and you can easily reach them by air. Also, you can rent any brand and model vehicle from our izmir airport rent a car company Herycar Rent A Car office at affordable prices within the time frame you set beforehand, and you can meet with your family in Izmir. You can have a nice weekend.


Izmir for Short Weekend Getaways

In İzmir, which hosts many historical buildings in its central districts, you can visit the Historical Elevator, which was built in the 1900s and carries Ottoman traces in its architecture. Afterwards, you can enjoy coffee on embers at the famous coffee shops located in the nearby Kızlarağası Inn. Of course, you can visit many pleasant places from the automobile museum to the radio and democracy museum, from the Karagöl Nature Park to the Ümran Baradan Game and Toy Museum. If you have planned your holiday in the summer months, you can reach Cesme in a short time like half an hour with the vehicles you rent from the Izmir airport car rental office, and enjoy the sun in the sea at Ilica beach, which is famous for its natural hot spring waters. Our recommendation for the afternoon would be Foça, another popular town of Izmir, where you can enjoy your dinner with your family and your spouse, izmir airport rent a car accompanied by the sunset, in the restaurants located across the unique landscape.


Izmir Airport Car Rental Prices

The number of car rental companies operating in Izmir is quite high. However, the fact that car rental companies are so busy in the city may cause some difficulties for you, our valued customers, to make a choice. In particular, you have to choose among the rental companies that offer the best, most affordable and reliable service in the field. At this point, Herycar Rent A Car, our izmir airport rent a car company, is at your service 24/7 with a high quality and reasonable price policy. You can travel within the city or intercity with the vehicles you can rent from our offices located in the most popular points of the city. You can contact us immediately for our current Izmir airport car rental prices.