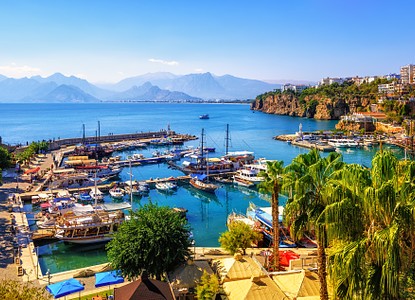 Antalya Car Rental
Turkey's most popular resort in Antalya that captures many locals especially in the summer and continues to welcome foreign tourists. The fact that the city is close to many holiday regions, which enables you to have a holiday full of natural beauty and historical texture, attracts the attention of tourists who make a holiday. If you are planning to have a holiday in this region to relieve all the tiredness of the year, the first thing you should research will be the companies that continue their car rental activities in Antalya. Especially when car rental, which is no longer a luxury necessity, has come to such an important point.


This beautiful city, which also hosts various festivals, is one of the best destinations to choose for both business and leisure. Generally known for its sea, sand and sun trio, the local flavors of the city are also worth discovering. Due to the increasing costs in recent years, one of the first things planned by people who want to have an affordable holiday is Antalya car rental, the other is to determine the route to visit. Be prepared to rest your head comfortably thanks to Herycar Rent A Car, whether for a weekend getaway or for a longer holiday. You will be able to get the best quality Antalya car rental service with our staff who turn their work into love and your rental car delivered to you.
You can choose from rental car options as soon as you land at the airport during this holiday, which will not shake your budget and you can realize in your latest model vehicles below you. Afterwards, you should make a decision to determine your route and definitely discover its special points. In this city where you can sign the magnificent landscape photos, you should not neglect to explore during the day and enjoy the unforgettable entertainment life in the evenings. Do not forget to taste the piyaz, the taste of which is not erased from the palate during the exploration, the tandır kebab that makes even people hungry with its delicious smell, and the Hülüklü soup, which is the first choice of those looking for a different taste.

Affordable Antalya Rent A Car
The vehicle that best suits your travel plans, with economic, mid-size, luxury, minibus, SUV or caravan options, is waiting for you in Herycar's privileged fleet. You can safely choose to rent a car in Antalya at affordable prices in many locations, especially Alanya, Kaş, Kemer, Manavgat, Kumluca. You can benefit from Herycar's expertise when choosing the vehicle that best suits you, without getting lost among countless brands and models. You can start your journey by renting an automatic or manual car depending on your preference, or choose a vehicle that suits your budget based on fuel type.
Reliable Antalya Car Rental Office
In Antalya, which has become one of the most important tourism centers in Turkey, Herycar offers car rental services in many different parts of the world, offering you the vehicle that best suits your budget. The reliability of the rental office is important when choosing a vehicle. Our company, which has provided you with this trust for many years with its experience of more than 20 years and its understanding of corporate spirit, is at your service at any time with ideal brands and models to make your travels comfortable and safe! You can choose the vehicle that best suits your holiday route from the wide fleet of quality vehicles and start your journey safely. The vehicle you want is waiting for you at many popular points of Antalya, as well as at the airport, bus station or city center.