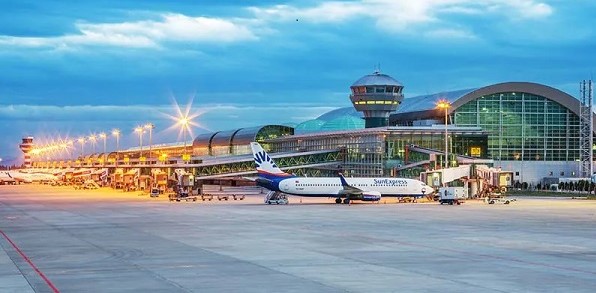 Turkey's third largest city, Izmir, Turkey's especially welcomes all visitors by the summer. Since the cost differences between plane tickets and bus tickets have decreased recently, people are generally more receptive to air travel. İzmir Airport, which is a modern airport, has an ideal structure for car rental. Come to the airport with travel psychology and don't bother looking for a rental car for hours, stop by Herycar Rent A Car offices and easily benefit from our large fleet. The affordable price policy of our office, which also offers easy cancellation and replacement, will enable you to travel around Izmir more efficiently.
Izmir Airport Car Rental with Herycar Rent A Car
By renting a car, you can make a serious profit in both time and cost. People are starting to realize more and more that renting a car is a much more reasonable choice. It will be in your favor to work with professional offices to break your prejudices about car rental. You can check the fleet options on the Herycar official site, and contact them at any time for Izmir Adnan Menderes car rental prices. Our team will also inform you in detail about the contract and Izmir Airport car rental. The existence of these rules mutually protects both the company and the renters in every sense.
Attention To These During Izmir Airport Car Rental!
Before renting a car, you should definitely check the fuel status. You should carefully read the contract presented to you to the end. You should make the selection among the fleet according to your specific needs and expectations. For example, how long will you stay in Izmir and how many people are you? Have you come to the area for vacation, business or private reasons? During the time you are here, will you always go to different places? Renting a car can be of great importance if you move mobile. Most people prefer to travel by plane in order to come to Izmir without wasting time, even though they have a private vehicle. When it comes to Izmir Airport, thanks to Herycar, it can receive the car it requests directly by hand without wasting any time. Our staff tracks your flight and ensures that you receive your vehicle immediately after landing. Renting a car at Izmir Airport saves you from public transportation options and enables you to explore Izmir efficiently at an affordable price.