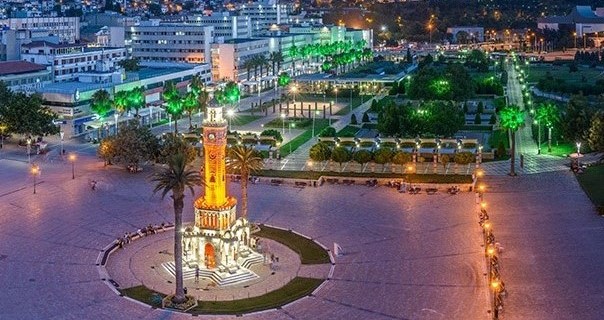 Izmir Car Rental
Izmir is mentioned as the pearl of the Aegean in all history pages. If you have planned to spend your holiday in the Aegean Region, or if you are going to start a holiday that will not be erased from these memories, you will first need to solve the transportation issue. This is where Herycar Rent A Car comes into play and takes you to a brand new beginning where you can choose from Izmir car rental companies.
Izmir Car Rental Herycar Rent A Car


Izmir is the third largest city of Turkey and holiday destinations will increase both the first among your choices due to both commercial center. If you have made your choice and say I should definitely spend my holiday in Izmir; As the first step, you will need to take care of the Izmir car rental issue. Likewise, you will not choose public transportation or high cost transportation options in congested traffic on this journey to relieve stress. At this point, you can reach us via our website www.herycar.com or our office line +90 232 502 76 77 or our mobile phone line +90 546 650 35 35.
Herycar Rent A Car, which has determined its experience and priority as customer satisfaction among Izmir rent a car companies for many years, has succeeded in making a big difference to the companies in the sector in terms of both Izmir airport rental car preferences and mietwagen Izmir area. Of course, you cannot know without trying it, but you will realize that we have acquired a significant portion of our customers through references and that we are one of the first companies that come to mind when it comes to renting a car in Izmir Adnan Menderes.

As our great leader and founder of our country, Mustafa Kemal Atatürk, said, "I love all Izmir and the people of Izmir. I am sure that the clean-hearted people of beautiful Izmir also love me. '' Herycar Rent A Car is one of the companies that are based in Izmir and approach their guests with the same affection.

Hoping to see you soon ...