Izmir Karsiyaka Car Rental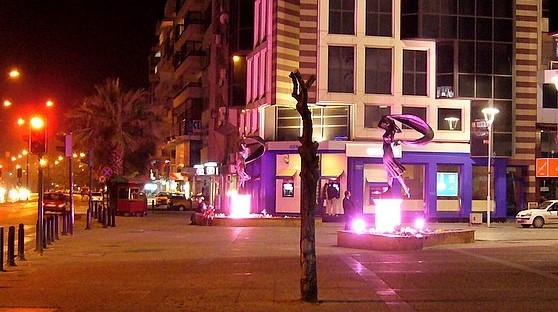 Izmir Karsiyaka Car Rental


Izmir is one of Turkey's most admired cities of our province is one who welcomes the visitors every day of the year. If we look at the first places visited in the city, which is famous for its natural beauties, magnificent sea and the naivety and sincerity of its people, we can see that İzmir Karşıyaka is at the top. If you are planning a small visit to this district with its shopping malls where you can find dozens of brands, sea views and modern people, the first thing you need to research will be Izmir Karşıyaka car rental companies and accommodation. After choosing your place of stay and transportation, you can search for the discovery points of the district.


Places to visit with your rental car in Izmir Karsiyaka


Izmir Karşıyaka, where you can easily discover historical textures, sea, water sports and entertainment venues, is one of the important points that every person from 7 to 70 should see even once in his life. As we all know, İzmir, which is accepted as the center of modernity, secularism and Atatürk's love, has a potential that can reach almost 2 or 3 times its current population in the summer months. You can start your city tour by researching Izmir Karsiyaka car rental companies, where you can explore only the districts or the nearby holiday resorts. In this regard, you can choose Herycar Rent A Car, the number one car rental company in the Aegean. Latife Hanım Memorial House and Ahmet Taner Kışlalı Park are among the important places you should see while continuing on your way with safe and comfortable vehicles where you can find vehicles suitable for every budget.

If you go on this trip with your children or if you are a science lover, your next route will undoubtedly be the Karşıyaka Science Museum, which was opened in Mavişehir in 2009. Of course, after that, you should move on to Karşıyaka Universal Children's Museum and Training Campus. We are sure that your children will be very happy while visiting these places, but your next trip will be Tay Park, which will excite them even more. When you go to this area, we are sure that you will say that I met the car rental Izmir company Herycar. As the name suggests, this park is an area with cute foals. In fact, you will be able to see not only foals but also animals such as dwarf goats, Cameroon sheep and dozens of pigeons that you will see for the first time in your life. We are sure that you will turn your route to Bostanlı to watch the sunset in the evening. Here, accompanied by a boyoz, you can immerse yourself in the Bostanlı Observation Terrace. We hope you prefer Alsancak for your evening entertainment. When your trip is over, you can return the vehicle you bought from our car rental company in Izmir via a single phone and return to your home.