Özdere Car Rental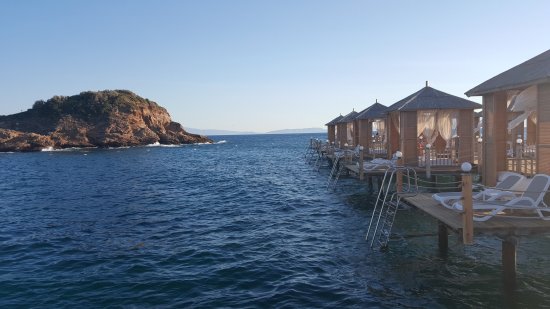 Herycar Rent A Car Ozdere Hotels
If you dream of your holiday by saying that you should spend your holiday in a state of rest and tranquility, Özdere is definitely a holiday resort that can provide you with all these requests. It is considered to be a rich holiday destination as it is approximately 45 minutes away from Izmir and has other popular holiday resorts such as Kuşadası on one side and Gümüldür and Seferihisar on the other. Of course, you can make an unforgettable holiday opportunity in this charming region, where you can easily reach the center of Izmir or the nearby holiday resorts, with Özdere car rental services.
If the time interval of public transportation vehicles is long, the distance between the city center and the hot weather, it becomes inevitable to search for a rental car for this region. Especially if you are one of the people who do not want to be stuck in a single region during their holiday and who love to make new discoveries, it is useful to contact our Herycar Rent A Car company. With our Özdere car rental activity, which is one of the first choices of those who love comfort and travel with their family or friends, one of our main goals is to always provide trouble-free service to our valued customers. If you are going to use a plane in your transportation, you can meet you at our Adnan Menderes Airport rent a car points and deliver your vehicle and you can reach Özdere by yourself on the 45-minute mountain road. Or, thanks to our Özdere car rental services, you can bring your vehicle to your feet and pick up your vehicle on your way back, or you can easily return your car at our Izmir airport car rental point
Özdere, whose importance is increasing, is among the important holiday resorts that host calm-loving local and foreign tourists starting from spring and summer months. If you want to use your choice for comfort in this place where there are many accommodation opportunities, the first thing you should do is to do a research about Özdere Hotels that will suit your criteria. Grand Efe Hotel, Paloma Pasha Resort, Sunis Efes Royal Palace Resort & Spa, Notion Kesre Beach Hotel & Spa, Doğan ParadiseBeach Hotel, Aria Claros Beach & Spa Resort are some of the outstanding hotels serving in Özdere. As the Herycar Rent A Car family, we are ready to introduce you to the fascinating synergy of Özdere hotels with our Izmir car rental service.