Izmir Rental Car Supply and Return Process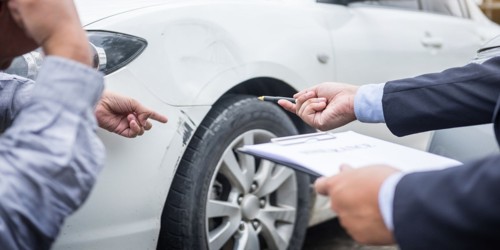 Izmir Rental Car Supply and Return Process
Izmir rental car companies, which offer the most reliable and quality rental car service in the Aegean Region, have prepared a guide for users who have never rented a car before. We will explain important steps such as how to rent a car, how is the process and how to return in this content, which will especially attract the attention of customers who do not live in Turkey and do not know the extent of the activities there.
Izmir Car Rental Companies

Izmir rental car companies consist of offices serving at important points of the city. It is quite easy to find the areas where they are located, especially if the city's road and air traffic are taken into account. Turkish customers usually have the opportunity to visit these offices and see both the vehicles and the company's employees. However, since foreign customers do not know the city, they may find it difficult to find these offices. Realizing that this is a shortcoming, rental car companies open large offices at certain points, providing convenience to each customer.

First of all, these companies, which have Izmir airport car rental points, which provide convenience for a customer landing at the airport, also operate at the bus station and popular travel points. Thus, it can provide instant service to its customers from every point. Whether domestic or international lines, people entering our country can reach these points immediately. However, thanks to our company Herycar Rent A Car, which thinks highly about customer comfort, you don't need to go from office to office anymore. Likewise, a while before your trip, you can contact our customer representatives who serve directly at Adnan airport car rental point. After these meetings, your vehicle is prepared and brought to the airport before you even get on the plane from your country. Thus, as soon as you get off the plane, you can go directly to your vehicle and set off on your holiday route without wasting time. Moreover, with the opportunity to make a large part of your payment at the delivery of this vehicle.

Izmir car rental offices serve not only at the airport, but also at the hotel where you stay or at the bus station where you get off. Again with early booking opportunities, your customer representative will be waiting for you with our vehicles that you have agreed with in advance.


Izmir Rental Car Return Process

The rental car return process, which many people are curious about and want to learn how, is actually a situation that is evident when you receive the vehicle. Of course, this period may be longer for extra situations or possible problems. Again, in such a case, you must contact your customer representative to find out that you want to extend the process and whether the vehicle is available. Our Izmir airport car rental company will help you in this regard by checking whether the aforementioned vehicle is available.

The rental period determined when you receive the vehicle for the first time is guaranteed by both parties with written agreements. When this period expires, you can agree with your customer representatives about the time and deliver your vehicle to Adnan airport car rental points. These deliveries are made with the same respect, satisfaction and sincerity as on the first day. Of course, if the point where you want to leave your car is not the airport, but the Izmir car rental offices, you can also go to these points by getting an address. Thanks to Herycar, our company, which does not want to waste time and create extra fatigue for customers, you can finish this process directly at the airport instead of visiting the office and delivering a vehicle. By evaluating the satisfaction and quality you experience in the next process, you can create an idea for the next possible customers.