Advantages of Rental Cars in Izmir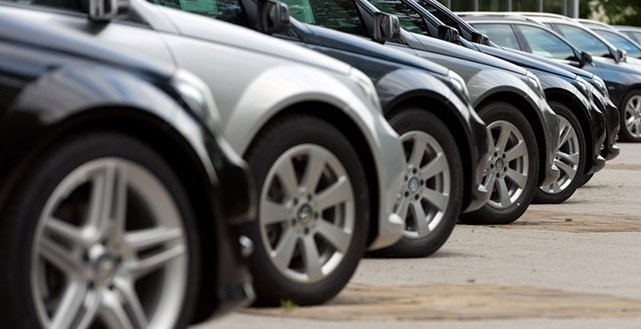 Rental Car Advantages in Izmir

As every year, İzmir is the number one address for holiday lovers this year. We are sure that you want to come to this beautiful city, which hosts countless tourists, especially in popular holiday resorts. There are dozens of beautiful places to visit in the city, which is generally easily accessible by those traveling with airline companies. If you are considering your holiday in Izmir this year, you should immediately take a look at the advantages of car hire izmir airport turkey.

What are the Rental Car Opportunities in Izmir?

Izmir, which you can visit with pleasure in all four seasons of the year, is Turkey's 3rd largest city. You can leave this year's holiday planning to us with its nature, beautiful sea and historical points to see. Generally, with the arrival of the spring months, a great activity begins in the city. In particular, rental car companies in Izmir have been added to the accommodation areas that started to be reserved months ago. Likewise, as you know, most people no longer travel with their own personal vehicle. Instead, he flies to the closest point to the holiday route with airline companies and continues on his way by buying car hire izmir airport turkey. Especially if the holidaymakers are foreigners, a rental car is a must. Without further ado, let's take a closer look at what are the rental car opportunities in Izmir.

Procuring a rental car in Izmir first keeps you away from the endless traffic jams. Likewise, you can reach the point you want at any time with the latest model rental cars under you. Instead of using your own vehicles on long journeys, you can take the vehicle you want from rental car companies and set off. Thus, the mileage of your vehicle does not increase and the wear rate decreases. Rental car companies in Izmir will provide you with the opportunity to go to the point you want at any time you want. Thus, you will be able to see all the points of the city whenever you think of it or whenever you feel like it. Car hire izmir airport turkey are almost like medicine, especially for families with children or those who come to Izmir for the first time from abroad. Instead of using city public transport, you can use your rental car. You do not need to pay various vehicle taxes, especially insurance. Likewise, all these official transactions belong to our izmir car rental company. All you have to do is enjoy the road. You will have the chance to use the vehicle in the model you want and you will not have to deal with problems such as whether my car will cause a problem during the holiday. Our customer service, working with a 24/7 service policy, will consider all these for you.