7 Items to Consider When Renting a Car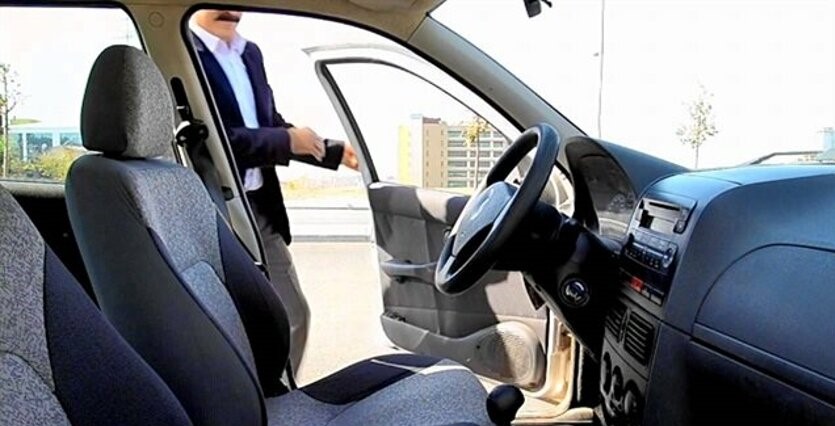 7 Items to Consider When Renting a Car

Renting a car has become a basic need with increasing importance today. Considering the heavy traffic in metropolitan cities in recent years, most people prefer a rental car for business and travel. For this purpose, if you want to rent a car in your own city or in a different city, you should pay attention to certain rules. Izmir rental car activities, which have evolved from a luxury need to a basic need over the years, continue to grow and develop.


The fact that the city is in an important position in terms of both trade and tourism undoubtedly triggers this situation. At the same time, as you know, there is an airport in Izmir that contributes greatly to both domestic and international traffic. Adnan Menderes Airport car rental, which has been actively serving since 1987, is one of the areas where car rental services are intense. There are some important points to consider when renting a car, whether you are at the airport or the popular spots of the city. If you pay attention to these points, you can deal with the best car rental company in Izmir in a short time and you can get rid of extra costs. Now, let's move on to these items in order:


1. Focus On Your Basic Needs When Renting A Car!
Although the number of Izmir car rental companies is high, it is up to you to make the right choice among them. First of all, you should consider your own needs. For example, the vehicles that should be preferred for a trip for two people and for a trip of 5-6 people are not the same. At the same time, the geographical features of the area where you will use the rental car should also be effective in the preferences. If you clearly state your needs, the vehicle features you need to choose will emerge. Thus, you can easily choose from rent a car Izmir models.
2.Rental Point Is More Important Than You Think!

Although car rental is a service that provides great comfort, it is also extremely important from where you rent the car. Izmir rental car companies will pay attention to how many kilometers you will travel while delivering the vehicle to you. For this reason, it will be more advantageous to search for a rental car company from the last point your plane can go to. For example, it will be costly for a person who wants to travel to Izmir to fly to Istanbul and buy a vehicle from here and come back to Izmir. However, if you take a direct flight to Izmir and rent your car from here, you will not have to go the extra mile.


3.Do Not Neglect To Review The Price Advantages!

The number of car rental companies in metropolitan cities is quite high. In order to distinguish these companies from each other, you can examine the car rental prices offered to you. However, what is meant here does not mean to agree with a firm that is not known what it is, because it is cheap. No matter how important the rental car prices İzmir are, the services, procedures and contracts offered for this price must be requested. If the company you are dealing with cannot offer these, it is probably not a good company in its business. It may be one of the bad companies that have just entered the sector or that their business is not going well. In the end, aim to make your choices by researching in order not to be sad and not be half way.


4. Don't Ignore Early Booking Campaigns!
Just like you can't find a place in hotels during the holiday season, rent a car

Izmir airport

activities are just like that. Likewise, if you do not act quickly and leave it to the last minute, you may be frustrated and have to deal with companies you do not want. Take advantage of the early reservation system to avoid such problems and to bring your travel to more affordable prices. For example, if you are going on a vacation in the next year, get the rental car prices from the companies and reserve your car immediately. Thus, you can have the same vehicle with affordable payments instead of vehicles that cost a lot in the season. You can now book the best car rental company in Izmir here.

5. Examine the Documents to be Presented to You Carefully!

Contracts, which many of us do not consider, but come to mind when faced with problems, are also important in the car rental industry. Likewise, these texts, which mutually protect both you and the company, may contain incomplete or inaccurate details. Discuss the items that you do not understand or that cause confusion with the company officials again. If you are cautious, the Izmir car rental company that you will come across will be the best.


6. Check Once Again the Vehicle You Have Decided to Rent!

Car rental companies, who are new to the job or perform their profession poorly, may ignore the details of the vehicles such as necessary maintenance, insurance, insurance, cleaning. Since you will be using the vehicle throughout the trip, you have the right to question each of these areas in detail. If there is a situation that arouses suspicion, even if it is a small one, get away from that car rental Izmir company as soon as possible. Thinking that you will not want to work with companies that cannot consider the promised details, you can plan your route with Herycar Rent A Car.


7. Examine the Sincerity of the Support Team!

All car rental companies can say "our support team is with you". However, when there is a problem, it becomes difficult to find a contact person to reach. In order to avoid such a situation, take a look at the customer feedback of the companies you are targeting to deal with. If there are more people who get likes and show satisfaction with the team, there is no problem. However, if there are always negative feedbacks, you should stop contacting that Izmir car rental company.