Izmir Airport Car Rental Service for Families with Children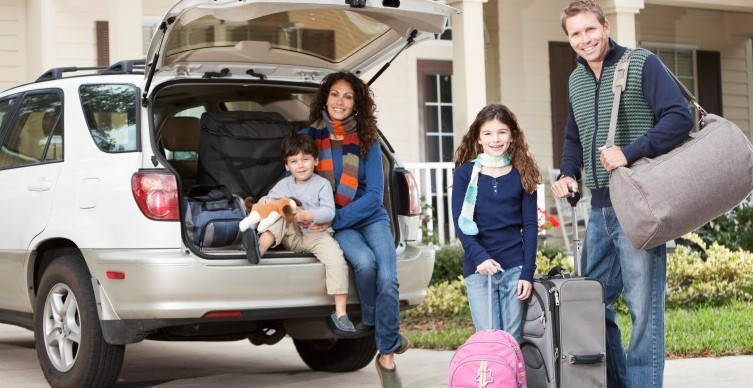 Izmir Airport Car Rental Service for Families with Children

Rental vehicles, which are more preferred than previous years, can often be a problem for families with children. Unfortunately, some of these vehicles, which are rented for long-distance travel, are unfortunately not suitable for children to travel. If you are complaining about such a problem and want to get Izmir airport car rental service for families with children, you can call our company immediately. Thanks to Herycar Rent A Car, which we can contact 24/7 at any time, you can benefit from trouble-free, quality and affordable rental car opportunities.


Rental Car Service for Families with Children

Traveling alone is different from traveling with children. Especially if there is more than one child and the distance to travel is long, families often have difficulties. Our Izmir airport car rental company, which is closely interested in this issue, allows both parents and children to travel comfortably thanks to the new services it brings. Thanks to Herycar, which improves itself and working conditions every new day in order to provide the best service in its field, all journeys will now be safe.

Gathering all its experience and love of service under one roof, Herycar analyzed most of the problems experienced by families with children during their travels under a single item. At the end of these investigations, it was determined that there were some problems that families experienced when they bought a rental car. He found that the first of these problems was that most vehicles did not have a child lock mode. Of course, this is the technical deficiency of the vehicles, but when any family declares that they want to rent a car and that they will have their children in the vehicle, our Adnan airport car rental company will offer these families vehicles with child locks.

Baby and child seats are not available in rental vehicles purchased outside of such technical specifications. However, our company can also make these two special add-ons as an additional service. Accordingly, if you inform us that you will have a baby or child with you as soon as you contact our company, it also provides you with this service at a very low cost. You may think that there is no need for such an additional service, but if you are going on a long journey, dealing with a child who will be on the go can seriously challenge you. At the same time, using such equipment while actively moving in traffic may appear as a kind of condition for possible negative situations. You can request this from our Adnan airport car rental company, which likes to respond instantly to your requests, before renting the vehicle. In this way, your baby seat will be added to the services while your vehicle is being prepared.


What should families with children pay attention to when traveling?

Our Adnan Menderes airport car rental company approaches customers of all ages with the same love of service. For this reason, the satisfaction of every customer, from 7 to 70, is given great importance. If you prefer our company and you are planning to travel with your children, our company has some suggestions for you. These suggestions are for all family members going on long trips to have a comfortable journey and for your precious children to enjoy this trip. In this context, our Adnan airport car rental company recommends that you have the following equipment and food for your children:

Make sure to keep important items, such as toys that your children love, with you.

On long trips, you should definitely have your children's favorite snacks with you. Likewise, your children may get hungry on roads such as highways where it is difficult to stop. This level of hunger or moodiness can also distract the driver.

In case of a possible situation, you should definitely have spare clothes for your child with you and these clothes should be at hand, not in hard-to-reach places such as luggage. Being able to use it immediately in cases such as sudden vomiting, spilling a drink on it will prevent your child from getting irritable.

Finally, you can prepare a music or fairy tale CD compatible with your vehicle. You can contact our Adnan airport car rental company beforehand for this preparation that will allow your children to have a pleasant time. Likewise, you can learn which of the equipment that provides data entry such as cd, cassette or USB is compatible with the vehicle you will rent. By making this preparation before the trip, you will allow your children to have fun. They won't distract you along the way, either. You can ensure a safe, trouble-free and comfortable journey with these preparations. Our Adnan Menderes airport car rental branches, which are among the popular companies with the services they provide, are open 24/7 to our valued customers. You can reach our customer representatives for any questions and requests at any time. In this way, you can get detailed information about our rich vehicle fleet and service fees. We wish you pleasant, enjoyable and happy travels in advance.