Bodrum Airport Car Rental Process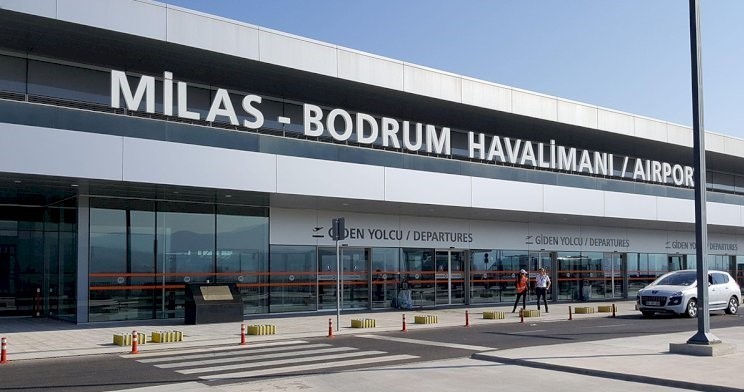 Bodrum Airport Car Rental Process

Our company, which has made its name known to the entire Aegean Region with its Bodrum airport car rental activities, is none other than Herycar Rent A Car. You may want to work with us with its smooth vehicle deliveries, quality service understanding, suitable rental vehicles and 100% success in customer satisfaction. If Bodrum is your route this year, you should first arrange your accommodation. After you have arranged your accommodation, which can answer important questions such as where you want to stay, what facilities it should have, how its location should be, you should immediately start researching your rental car company.

As you know, Turkey is one of the richest countries in terms of tourism. Both summer and winter tourism in this country, which hosts domestic and foreign tourists in almost every period of the year, is highly developed. Muğla's special districts are at the top of the routes preferred by those who want to get rid of the stress and intense tempo of life. If you have determined your route as any of these places, immediately call our Bodrum airport car rental company. We have compiled this process that will start with your search and more for you.


Bodrum Airport Car Rental Service

Bodrum airport, which is known for its intense summer months, is an area where car rental activities are progressing very quickly. This place, which is usually flocked by foreign tourists, shows interest in our domestic tourists. Our company, Herycar Rent A Car, is one of those who will accompany you on these trips that you will make for a day or for longer periods. Our company, which you will be more than satisfied with the service you will receive, works with a 24/7 service policy. You can contact us whenever you want, from anywhere, as well as from our website. In order to learn more about our company and to see the breadth of our service range, you can meet with our customers who receive our Bodrum airport car rental service.

We have an advanced experience in the Bodrum car rental industry. This experience stems from our love for our work and years of experience. We are at your service at any time of the day with our team, which has not received any negative feedback from even a single customer who has preferred our company until today. Moreover, all you have to do is reach us right now. During our meetings, you can get detailed information about our vehicle brands and models. You can obtain the most suitable model for your wishes and needs through our customer representatives. You may want to learn all the details of the Bodrum car rental service you are aiming to receive from our company during the interviews with such information. You can get everything you can think of about the condition of the vehicles, rental fees and extra services only from your customer representative, who is reserved for our valued customers. Moreover, on the condition of 24/7…

As a result of your meeting with our Bodrum airport rent a car company, if your decision is to continue, the thing that needs to be done immediately is early reservation. If you send your holiday date to our company, the rental car you like and want will be allocated to you during this process. Thus, you will have the guarantee of getting your vehicle as soon as you land at the airport. Moreover, at the same prices as when you made the first agreement… Our field teams, waiting for you at the exit gate when your plane arrives, will deliver the vehicle you have reserved days before. At the delivery of the vehicle, you can take a look at whether the vehicle is checked for maintenance and cleaning. When you are ready, you can set off on your new route with the vehicle brought by our Bodrum car rental company.

During your entire travel time, you can reach our company immediately in case of possible problems with the vehicle. These Bodrum airport rent a car vehicles, which are offered to you in an insured and insured manner, are protected against possible accidents and malfunctions. Thus, in adverse situations that may occur, our company activates the immediate intervention service. You don't have to deal with boredom, lost pleasure and deteriorated morale. You can call us right now to meet our Bodrum car rental company, which only looks at your phone.