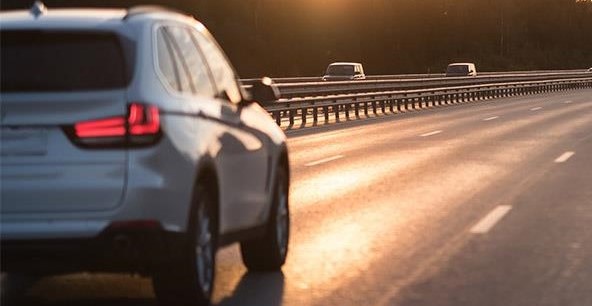 Izmir Car Rental Directory

Turkey's third most populous in the province list nobody to immerse Izmir, is a major destination will be traveling in the 30 districts. Izmir, which hosts both local tourists from other provinces and foreigners very often, continues its car rental activities at full speed.
Izmir, which has unique features with its boyoz, crocus and flakes, is not one of the places that can be visited in a couple of days. Likewise, in the city center and its districts, it can easily offer you natural beauties, especially our cultural heritage, and the trio of sea, sand and sun. Usually our expatriates living abroad, monthly or yearly vacation rental cars that immediate contact with you through our company in Turkey who want to spend Heryc Rent A Car Prepare yourself for a holiday full speed.

In order to make your work easier on your trip to Izmir, where you can eat and drink, explore new places and take incredible nature and landscape photos, we can give you information by making a distinction between the city and the districts. For this reason, you should first arrange your accommodation and then do a research about Izmir car rental companies immediately. Although there is a very developed transportation network and there are public transportation vehicles that provide transportation to every district, the most logical option for you will be to meet with our Izmir rental car company immediately, as you will visit a large area.

Izmir Car Rental Companies

One of the first questions that many people, whether local or foreign, wonder about before coming to this city, is "How to rent a car Izmir?" there is a question. You can contact Herycar Rent A Car to get information about Izmir car rental companies, which grow like mushrooms as the city continues to grow and develop day by day. Likewise, thanks to our company, which has a wide range of services and keeps customer satisfaction above all, you can reach your vehicle in a short time without any problems.

Izmir car rental airport companies, which provide convenience to their customers with different pick-up and drop-off points, can deliver vehicles at holiday resorts, especially at the airport, bus station and accommodation hotel. Our company, which has experience in this field since 2001, puts itself as a traveler; It will conquer your heart with small but important details such as what needs it will have, where how to provide convenience, what costs can be reduced.

Izmir Car Rental Prices

When the city is large and there are many routes to visit, the first priority of every traveler, regardless of whether they are men or women, should definitely be to search for rental car Izmir companies. Although there are dozens of companies in this field, finding companies that will not cause problems and will not upset you with any problems will be the most difficult part of the job. It will make your job easier to pay attention to what has been said about the company, especially in the previous customer portfolio. You know very well that no matter what service we receive, we can now announce everything that does not make us happy or meets our expectations to other people via the internet. Your next point of attention will be Izmir car rental prices. Although you may think that money is not important, when you list the expenses required for the holiday, you will see that it may be more expensive than you think. For this reason, you may think that your rent car Izmir rental car can be included among the costs that you can reduce.
Of course, you found the affordable vehicle, but before you make a direct decision, you need to pay attention to extremely important issues such as whether all the documents of this cheap car rental Izmir airport company are complete, whether there have been any problems in the insurance transactions. In annoying situations such as a possible accident, breakdown, you can find the solution via a single phone without any trouble.

Izmir Rental Car Locations

Although it is easy to find and sign your contract, the delivery points of Izmir rental car companies are also of incredible importance. Especially if your travel route will cover a wide area as in this city, the places where your vehicle will be delivered to you, which you want to be prepared with early booking opportunities, will be extremely important. If you think that it doesn't really matter when you think about it now, wouldn't your job be much easier if you had a vehicle under you as soon as you step into the city?

In this regard, thanks to our company Herycar Rent A Car, you will first come across our Izmir airport rent a car point as vehicle delivery points. Afterwards, we have the bus station, accommodation hotel, your holiday route for relaxation and finally our head office. You can contact our company, which has such a wide range of delivery, 24/7 and you can get detailed information about vehicles, rental prices and delivery as soon as possible.