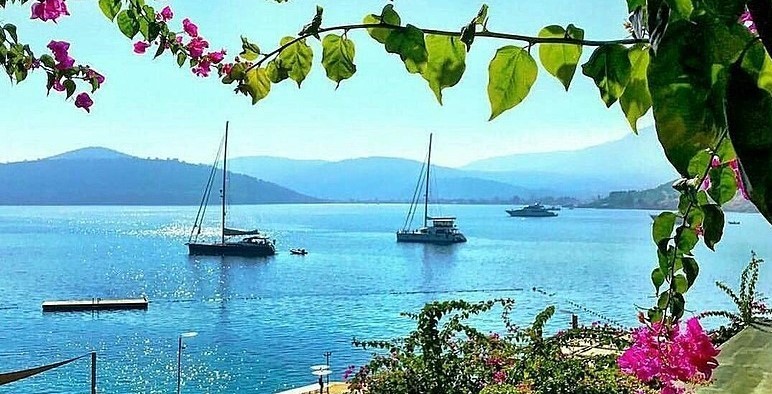 Bodrum Car Rental

There is no doubt that Bodrum is one of the most popular holiday destinations in Muğla. Do not forget to make a reservation months in advance to come to this holiday route that warms you up with its snow-white houses and colorful flowers. Likewise, in Bodrum, which hosts many famous people in Turkey during the summer months, both accommodation and rental car companies work at full capacity at that time. If you are planning to come for a holiday this year, you can contact our Bodrum car rental company first.

You may want to spend your holiday in Bodrum with its unique beaches and endless entertainment life. You can call our Herycar Rent A Car Bodrum car rental company as soon as you arrange your hotel accommodation in the holiday region where you can participate in exciting activities and have fun as you please. Likewise, you can obtain the most suitable vehicle for your wishes and needs from us.


Bodrum Car Rental Companies

Herycar Rent A Car, which stands out among Bodrum car rental companies with its success, offers you trouble-free, reliable and cheap car rental services. Our company, which serves with its wide fleet, especially the latest model vehicles, has adopted the 24/7 working principles. Thanks to our company, where you can easily reach the vehicle you want at any time of the year, you will be able to have fun in Bodrum, the most popular holiday route of our country car rental izmir turkey.

Bodrum, which you will prefer to relieve all the stress of the year, is a unique route for world tourism, especially for our country. If you are going to come here with its turquoise sea and peaceful landscapes, you should get your rental car from the airport immediately. We are sure that you would like to explore the holiday routes in the vicinity as well. If you have clarified your holiday time and started to take care of the details, you should immediately start price negotiations with our Bodrum car rental company. As you know, the earlier you reserve your vehicle, the lower the amount you will pay. At the same time, you can eliminate the risk of coming to the city without a car rental izmir turkey.


Bodrum Car Rental Prices

Bodrum car rental prices, which vary according to the season, are also talked about this year. There is no harm in saying that people who book early are more comfortable. So much so that Bodrum, which hosts so many domestic and foreign tourists, demands high amounts in summer as car rental prices. Thanks to our company, which closely follows this issue, you will be able to rent a car at an affordable price. All you have to do for this is to reach our Bodrum car rental izmir turkey right now.