Adnan Menderes Car Rental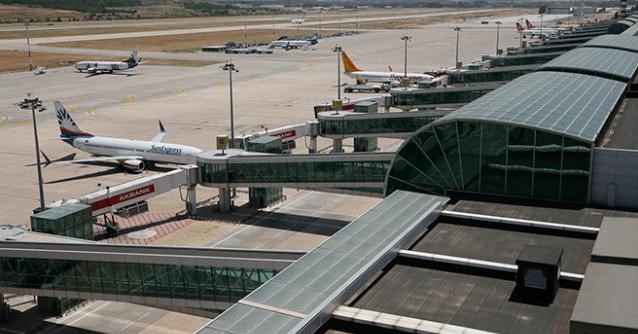 Adnan Menderes Car Rental

Izmir is one of the most developed cities in terms of both trade and tourism and continues to develop. It would not be a lie if we say that Adnan Menderes Airport is the entrance gate of the city, where you can travel fearlessly through the four seasons of the year. Adnan Menderes, where both domestic and foreign tourists come frequently, is also quite developed in car rental activities. This is due to the fact that the city is a metropolitan city. These companies, which are in competition with each other, work hard to provide the best service car rental izmir adnan menderes airport.

If you want to spend the most beautiful times of the year in İzmir and aim to relieve your stress, there are some steps you need to follow before coming to this city. If we consider these steps in detail, accommodation will take the first place. Likewise, accommodation opportunities will be more limited during busy periods and the price will be very high. Considering all these, you need to clarify in which part of the city you will stay and look for accommodation there. After arranging your accommodation, do not forget to take a look at car rental izmir adnan menderes airport opportunities. You should examine these opportunities in detail and contact car rental companies frequently. The vehicle fleet you will encounter and the price policies applied will be different.

Before you finish your research about Adnan Menderes car rental companies, be sure to consider your own expectations and needs. In this way, your selection criteria will become clearer. You will be saved from making the wrong choice or paying too much. If you are having difficulty choosing a vehicle or have any questions, please remember that you can call us 24/7. Our team, which will be very happy to support you, takes this professionalism from its wide customer portfolio.

Adnan Menderes Car Rental Prices

Adnan Menderes car rental prices vary according to the intensity of the season. For example, these rental cars, which are offered at much more affordable prices in the winter season, can almost double in the summer season. If you do not want to pay high fees in such a situation, the first thing you need to do is make an early reservation. In this way, you will be able to rent a car at discounted prices and you will be able to spend your holiday more efficiently with the extra money left in your pocket. The prices offered to you are closely related not only to the season but also to the vehicle models and brands. Considering this situation, if you can clearly express your needs and expectations, it is possible to get car rental izmir adnan menderes airport service at a much more affordable price.