Izmir Domestic Terminal Rental Car Companies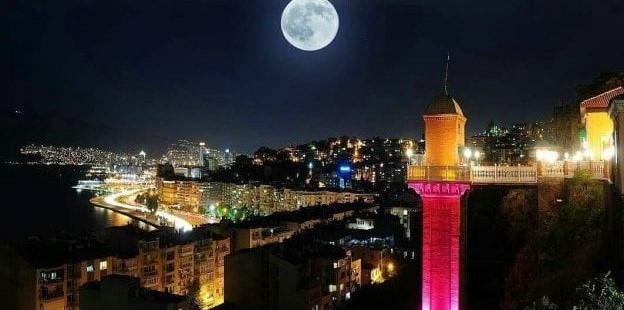 Izmir Domestic Terminal Rental Car Companies

Our company, which has been operating as Izmir domestic lines rental car company for years, will give you important tips about rental cars. There are some important points that people who will rent a car in Izmir for the first time should pay attention to. You will be able to learn how to choose the best rental car company through Herycar Rent A Car in this content, which can be benefited by both domestic and foreign tourists.

As you know, our company, which has made a name for itself with successful car rental activities, directs Izmir domestic car rental activities. It makes a name for itself with its successful works, experienced and disciplined employees and the most suitable car rental prices. Rental car prices, which many people put forward as the first criterion, are also quite affordable thanks to our company.


Izmir Domestic Terminal Car Rental Service

We are sure that you have entered an intensive search for the best Izmir domestic car rental service. These researches are very important, especially after what you have heard from people who have been victimized by choosing the wrong companies and what has been written online. Our company, which constantly gives important warnings on the subject, is in favor of conducting a rigorous research like you. Especially, you should get away from companies that give car rental prices far below the market, avoid written contracts and keep you busy all the time. If you are going to spend this year's holiday in Izmir and you need a rental car during your holiday, you need to follow this process:

Start researching Izmir domestic car rental companies at least one month before your travels. Focus on the negative reviews made online about the companies you find. If there are too many serious complaints, eliminate those companies from your list. As a result of the eliminations you will make, you will have a few car rental companies in your hands. You should contact these companies immediately. You can get preliminary information about the company in the interviews that you can do by calling or writing. The company's vehicle brands and models, the rental prices they want, the number of vehicles in their possession, etc. It will give you great convenience. You are ready to make an agreement with the Izmir domestic lines rental car company, which is your last logic. At this point, immediately ask about the early booking opportunities they will offer you. If the prices they will offer are reasonable, indicate that you want to negotiate. When you travel, your vehicle will be waiting for you as soon as your plane lands at the airport. Thus, you can increase the speed of service you will receive from the Izmir domestic car rental company.


Izmir Domestic Terminal Car Rental Companies

As soon as you land at the airport, the Izmir domestic lines rentacar firm, which will welcome you, will want to deliver the vehicle you have previously reserved with an early reservation. These vehicles are brought to the airport by making insurance, insurance and controls. The cleaning and maintenance of the vehicle is completed before it is delivered to you. The field personnel who come to the rental car delivery will also present the vehicle contract to you. Thus, the rights of both you, our valued customers, and our company are secured. In the meantime, you are allowed to examine each and every detail in detail.

At the end of your examination and observation, you can present the rental fee you have previously agreed with Izmir domestic lines rent a car company. Our customer representatives, who will support you 24/7, are ready to assist you at any time after this point. You can either write or call in moments such as possible problems and topics you are curious about. Thanks to Herycar Rent A Car, which strives to make your trip safer and more trouble-free, you get the best rental service of the year.

Our Izmir domestic lines rentacar company can intervene immediately in case of malfunction, damage or accidents that occur during your trip in the vehicles it rents. When you encounter such a situation, the first thing you should do is to reach your customer representative and explain the situation. This team, which is waiting for 24/7 support, will give you the necessary guidance and allow you to continue your holiday from where you left off.

When your holiday period is over and you are on your way to Izmir airport, you can reach your customer representative who has been taking care of you from the very beginning of the process. According to your arrival time at the airport, our representative will be waiting for you at Izmir domestic lines rent a car points. You can get on your plane by delivering the rental car again smoothly and quickly.