Activities to Do in Kusadasi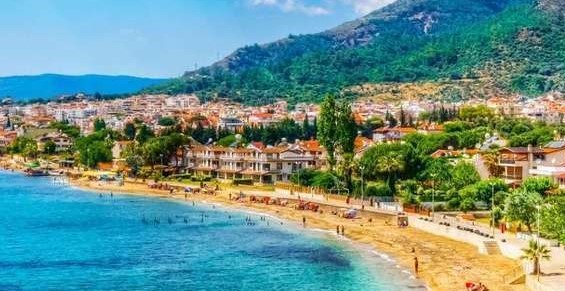 Activities to Do in Kusadasi

Kuşadası, located in the Aegean Region of Turkey, is connected to the province of Aydın and is one of the first tourism centers in Turkey. Kuşadası, which has become an indispensable route for many local and foreign tourists in the summer, also has the distinction of having the 3rd largest port in Turkey. During the summer months, foreign tourists come to the port by cruise ships from many countries and visit the ancient city of Ephesus, which is very close to Kuşadası. In the early years of Christianity, this is St. Since Jean came and settled in Ephesus, it is considered sacred according to their beliefs and tours are organized to this region for tens of thousands of foreign tourists every year.

Domestic and foreign tourists who want to visit the region individually can determine suitable routes with Kuşadası car rental companies. They can plan their holidays individually and comfortably with car rental offices located in many regions, including Izmir Adnan Menderes Airport.


Places to Visit in Kusadasi
Kuşadası is one of Turkey's most important tourist destinations in terms of its cultural heritage and entertainment centers. Güvercinada Castle, which you can reach from the center of Kuşadası by walking, and Kale İçi district, located in the center of the city, are among the most important historical regions with its historical texture and hosting entertainment centers.
Located 2-3 km from Kuşadası, Ladies Beach is the most popular beach in the region. Since the sea level is shallow, it is ideal for families with children and beginners. Kustur Beach, Sevgi Beach, Papaz Hanım Beach and Yılancı Cape Beach are among the main beaches of Kuşadası that host sea tourism. It offers pleasant and entertaining holiday routes to its guests with its aqua parks and water sports activity areas, which are known for their proximity to the center. On the other hand, Büyük Menderes Delta National Park, which is a few kilometers from Kuşadası, has been accepted as a "Flora Biogenetic Reserve Area" by the European Council and has the cleanest and most natural seas and coasts. Thanks to the botanical tours, walking tracks, ATV, safari tours and diving centers in it, it is one of the important routes where you can spend your holiday with your family. You can provide transportation to all of these travel routes we have mentioned, thanks to our Kuşadası car rental company.
How to go to Kusadasi?

You can easily reach Kusadasi from Istanbul, Izmir, Ankara and the surrounding cities by land, or you can quickly reach Kusadasi by using Izmir Adnan Menderes Airport. The distance between the airport and Kuşadası is 65 km, and you can go with the transfer vehicles departing from the airport with a journey that takes approximately 1 hour and 15, or you can rent a car by visiting our Kuşadası car rental office.