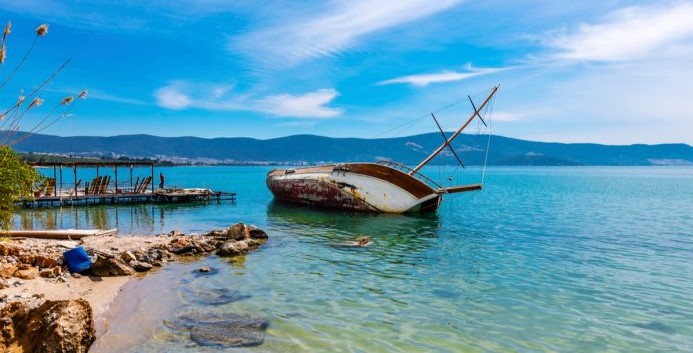 Didim Travel Guide

One of Aydın's popular holiday destinations is undoubtedly Didim. With the onset of spring, the district experiences activity, and the summer months are crowded. You may want to spend your holiday here this year with its clean air and beautiful sea. If you have such a thought, you should contact our Didim car rental company immediately. Likewise, due to the intensity experienced during the summer months, you may have difficulty finding rental cars that will facilitate your travel. In order not to experience such annoying problems, you should contact our company right now.

Places to Visit in Didim

Didim, where you will sunbathe and enjoy the sea, is located 104 km from the center of Aydın. You can reach here in 1 hour with the car you will get from our Didim car rental company. As soon as you reach the city center, you must first arrange your accommodation. When you leave your luggage and start traveling, your job will be easier if you have a travel guide list with you. For this reason, we have prepared a list of places to visit in Didim for you.

In the district center, which also contains historical textures, you should first go to the Ancient City of Didyma. This ancient city, which dates back to ancient times, also houses the Miletus Theatre. You can immediately turn your route to the Miletus Museum to see the artifacts from our historical past. In the place where you can enter without paying with your museum card, artifacts from the ancient city are preserved. Your next route from here can be the natural beauties of the district. Immediately turn your direction to Rabbit Burnu Nature Park in your car that you bought from our Didim car rental company. This park area, which is on Güllübahçe Road, coincides with the coast. We are sure that you will not want to leave the area where you can swim, camp and eat as you wish.

You can't come here and not go to Altınkum Beach, which has made an important name in our country, right? As the name suggests, the sands of this unforgettable beach are golden. There is no entrance fee to this beach with its pristine sea and warming view. However, you can use umbrellas and sunbeds by paying small amounts. From here, you will reach your next route with the car you bought from our Didim car rental company. Take your next route to Akbük, which is also loved by celebrities. This beach, where you will experience very active and fun moments, is 17.9 km from Didim. Start enjoying the trio of sea, sand and sun after a maximum 20-minute journey with your vehicle.

What to Eat in Didim?



You can easily go on a city tour with your car that you bought from our Didim car rental company. At the same time, you can determine and visit the important points in the vicinity according to your holiday time. Of course, there are delicacies that we say you must come here and taste. Those who are wondering what to eat in Didim can take a look at our list right away. You can be sure that you will taste very useful flavors in Aydın Didim, one of the favorite cities in the Aegean region. If you are thinking of a nice breakfast at the beginning of the day, your route should be Şenol's Place. You will love the breakfast place, which you can reach after 17.8 km from the center of Didim. Fish should be indispensable for dinner. For this reason, it is undoubtedly Kumbalı Fish Bread. Since you will set off from the center of Didim, you can reach here in 21 km. You will not forget the taste of the fish you eat in this place, which is one of the important taste points of the district. If you are looking for a more authentic place, you should immediately turn your route to Olio Apollon Temple Restaurant. You can reach here after 1.7 km with the car you provide from our Didim car rental company. You will not be able to forget about the view and the flavors here for a long time.