Izmir Rent A Car Companies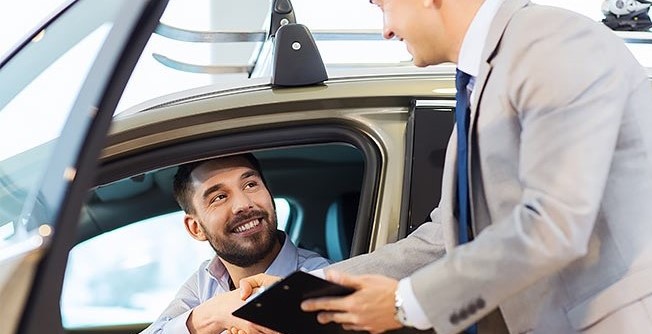 Izmir Rent A Car Companies

Visited by many people, İzmir is one of the most preferred holiday destinations in the summer months. Car rental Izmir Turkey companies are also working with great devotion in this city, where people of all ages aim to spend their holiday, whether for a short time or for the whole holiday. Thanks to our company, which has been operating in this sector for many years, you will now be able to get affordable, comfortable and safe car rental service. We are ready to give you an unforgettable car rental experience with our wide vehicle fleet and official documents.


Izmir Rent A Car

Car rental Adnan Menderes, services, which have grown with an enormous system in metropolitan cities, have become even stronger thanks to our Izmir rent a car company. We are ready to introduce every point of Turkey to our domestic and international customers with our professional team and latest model vehicle fleet. You can now contact our customer service team to receive your vehicles instantly at Izmir airport, bus station or popular delivery points.
As you know, many companies operate in the Izmir rent a car sector. It is up to you to choose the most suitable one among these companies. If we need to convey some points that we think will be useful in your selection;

The period when the company started operating in the sector,
Wealth in the vehicle fleet,
Solution-oriented professional team,
Working depending on the early reservation system,
Diversity in the customer portfolio,
Easy payment options
Convenience at vehicle delivery points,
Additional services to be offered in addition to the car rental service,
Services such as insurance, motor insurance, maintenance and cleaning are based on demonstrable documents,
Working depending on the car rental contract,
A large team that you can reach at any time of the day and intervene in problems,


It will be in your favor to work with Izmir rent a car companies that have the items we have summarized briefly. Also, going out with companies that are not clear can cause you to be alone in possible problems.


İzmir Rent A Car Services
Thanks to Herycar Rent A Car, our company, which offers the best car rental service in the Aegean region, you can have trouble-free, affordable rental cars. In these vehicles, which you can choose for either a person or for your company, our first attention is to bring customer satisfaction to the highest level. Our large vehicle fleet takes the first place among the Izmir rent a car services we offer to our valued customers. All vehicles in this fleet are vehicles whose insurance and motor insurance payments are completed when the required time comes. You can reach our fleet of vehicles, whose maintenance checks are carried out regularly, here.

Behind our large rental car fleet, we have a professional team serving 24/7. This team is divided into two groups within itself. Our customer service and field team, who will be with you in every problem and provide the necessary support, and our active activities. You can now contact our Izmir rent a car company, which allows you to reach the model rental car you want whenever you want. In this way, you can also take advantage of early booking opportunities.