Izmir Airport Car Rental Advantages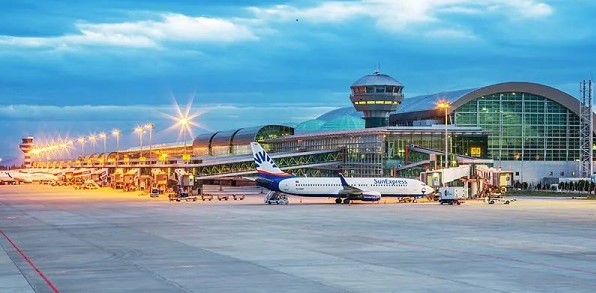 Izmir Airport Car Rental Advantages
Izmir is Turkey's third largest district of the modern structure of our city, naivety of people, the sea, cultural heritage, and almost every period of the year with the unique nature of the foremost area of ​​town visitors. There are countless visits to the city not only for tourism but also for business purposes, which many men and women see as ideal for living and fall in love with those originally from Izmir. This intensity has increased even more after the establishment of the internationally operating airport. It has also provided great convenience to airport rental car companies, which make a great contribution to every sector you can think of, and Izmir airport has come to the fore due to its car rental advantages. We can examine in detail the benefits of rental cars demanded by passengers coming to both domestic and international departments.
Izmir Airport Car Rental Companies

İzmir airport, which has been actively serving since 1987, is located between Gaziemir and Menderes districts. Continuing its activities under the name of Adnan Menderes, the prime minister of the period, the airport has a great impact on both the tourism and business lines of the city. If we take a look at the Izmir airport rent a car companies, where it gives the biggest slice in general, we can immediately see that it can provide great convenience for local and foreigners who will come to the city. Especially considering the distance of the airport to the city center and some districts, Izmir airport car rental companies may appear as companies that contribute a lot in transportation. As it is a preferred province in terms of its surface area and the transition to other holiday resorts, we can immediately realize that car rental activities in Izmir continue without stopping for four seasons.

Izmir Airport Car Rental Benefits
Izmir, which has a great contribution to summer tourism, can be considered one of the cities that attract foreign tourists, especially due to its historical texture. Izmir airport car rental services have also developed and continue to develop in the city, which includes many more popular holiday routes such as Çeşme, Foça, Urla and Dikili. Now, if we look at the benefits of these rental car Izmir companies, the first place can be counted as saving from time and heavy traffic. Likewise, when the city is a large and frequently hosted place, it can be predicted that the traffic is also heavy, but it is easy to get rid of the tiring of public transportation thanks to the rental cars.

In particular, Adnan Menderes Airport can provide a professional service in car rental because it provides higher service than expected at the entrances and exits of the city. You can easily travel with the whole family as you take your car at this airport, which is considered a leg not only for the city tour but also for the surrounding cities and holiday regions. It is very simple to obtain the latest model rental vehicles here according to the needs and wishes of the people. This situation, of course, eliminates the effects of people's liking to use different brands of vehicles, but not having them due to life conditions, and you can get the experience of buying and using the vehicle you want. When looking at Izmir airport car rental services in terms of business care, whether daily car rental or Izmir monthly car rental costs have great advantages for companies, this service, which can be shown as an expense and does not require a vehicle fleet, can be preferred by individuals for their own business.

Izmir Airport rental car companies, which can easily offer reservation services via a single phone or internet, are the first step of a reliable and trouble-free journey with vehicles that have been maintained, zero-kilometer and insurance procedures are completed. At the same time, in cases such as possible accidents, breakdowns, etc., if you have your own vehicle, it is possible that we will experience big problems and boredom, in rental vehicles, all these possibilities are solved by companies, not you. At the same time, you can reach more detailed information about rental car Izmir companies and their activities, which provide convenience to its customers with pick-up and drop points in different points of the city or in the surrounding cities and districts, from Herycar Rent A Car, which has been serving with its 20 years of experience.