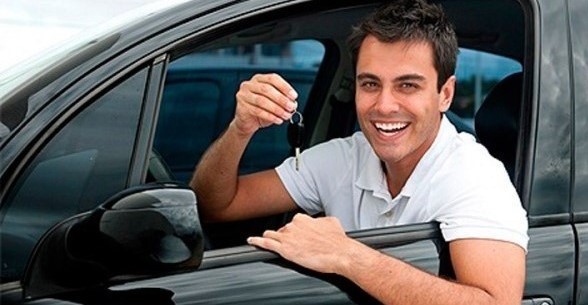 Izmir Car Rental Prices

In today's conditions, most people prefer rental cars instead of their own. Especially if you are planning to go to a different city or district or if you come from a different country, this option is inevitable. Of course, making this choice is due to the fact that the car rental sector has developed a lot and it is more advantageous than normal transportation types. However, there is a point that comes to mind, more precisely, that is the rental car costs. Izmir car rental offices, which follow different policies in this regard, approach the issue only in terms of service quality. In particular, let's see if the Izmir car rental prices, which have a wrong place in people's minds, are not exaggerated as much as they say.


Izmir Car Rental Activities

Izmir, one of Turkey's favorite provinces, is also a city ahead of other provinces in terms of car rental activities. Considering the location and weather conditions of the city, it is an undeniable fact that it can receive visitors every month of the year. As such, Izmir car rental companies, which do business in all seasons, are constantly improving themselves. More modern services, high-end vehicles, 24/7 service quality and in addition to all these, affordable prices. In this content we have prepared about Izmir car rental prices, we will talk about what affects these prices and how they change.

First of all, as Herycar Izmir car rental office, which you can trust with your eyes closed, the pricing we make covers the standards that every customer can meet. The prices offered to you generally vary according to the rental period and the model of the vehicle. Of course, extra discounts are offered to customers for early bookings and long-term rentals. Moreover, those who prefer our company once prefer us on their next visit. Likewise, this is due to the quality service they receive. Izmir is a city that has a very wide scale in terms of car rental prices. This shows that vehicles suitable for every budget can be found easily. Since the price policy of such car rental companies is very close to each other, why not choose a company that does not compromise on quality? Moreover, in this sector, which has been going on for years, you can easily reach many rental companies that receive positive feedback from all their customers.


Izmir Car Rental Price

For the rental vehicles you prefer for business or travel purposes, the figures that appear as Izmir car rental prices are usually average numbers. If you do a thorough research, you can see that most companies offer similar prices. Likewise, thanks to our company, which considers its customers in this regard, you can enjoy providing affordable rental cars.

These rental vehicles, which you can obtain at any time and deliver at any time, are shaped according to your preferences. If you prefer the extra services, of course, the rental cost will increase a little. However, if you do not want these services and request a standard rental car, the amount you will pay decreases. If you want to get more detailed information about price policies and vehicle types, you can call our customer service, which you can reach 24/7.