Seferihisar Car Rental Services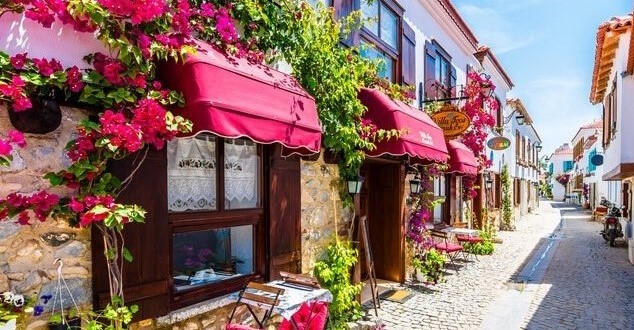 Seferihisar Car Rental Services

Seferihisar is a quiet and peaceful İzmir district that draws attention with its historical texture. The district, which has been used as a settlement since 1000 BC, is famous for its olives, tangerines and grapes. Seferihisar was founded on the ancient city of Teos by the Ionians in the 10th century BC. While visiting Teos Ancient City, which is the most important historical ruin of the region, you should not pass by the Archaic Temple (Hekotompedon), Acropolis, Ancient Harbor, Agora Temple and the ancient theater located at the foot of the Acropolis. In summer, you can spend a lot of time in the bays, beaches, restaurants and cafes on the 27-kilometer-long coastline and enjoy a peaceful holiday with your family.

Located approximately 5 kilometers from the town, Sığacık is one of the other touristic places of the region. Built in the 16th century, Sığacık Castle is among the places worth seeing with its history and splendor. You can easily reach here with the vehicles you can rent from Seferihisar car rental companies at affordable prices. Sığacık Market, which was established here, is the most popular market of the Aegean Region, where the organic and natural products brought by the villagers from their own vineyards, gardens and homes are sold and presented, and hosts many guests from the surrounding provinces and districts.


How to go to Seferihisar?

Seferihisar is located in the southwest of Izmir. It is 600 kilometers from Istanbul, 640 kilometers from Ankara and 45 kilometers from the center of Izmir, and you can reach it by your own car or by using the Seferihisar buses from Izmir bus station. In addition, it is possible to reach Seferihisar car rental companies in 45-50 minutes from Adnan Menderes Airport.


How can we rent a car in Seferihisar?

Seferihisar car rental companies are very experienced companies that can offer you the best and most reliable service. Our Herycar Rent A Car company, which allows you to provide instant rental cars, provides 24/7 service to our valued guests and is happy to provide you with the most suitable vehicle brands and models for your wishes and expectations. By making an early reservation, you can get the most affordable Seferihisar car rental service, and when the rental time comes, our professional teams will deliver your rental car to you from Adnan Menderes Airport or from the popular points of the district. When you deliver your vehicles at the end of your rental period, you can easily contact our field teams from the points preferred by our guests.