Kusadasi Car Rental Guide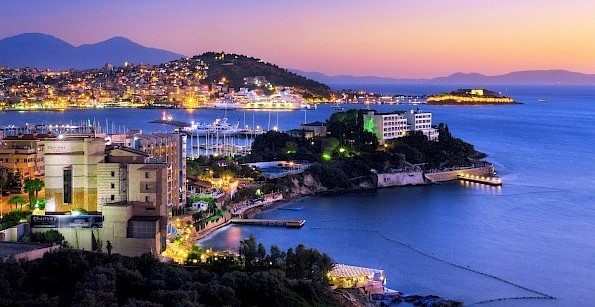 Kusadasi Car Rental Guide

Turkey is one of the most popular countries with its touristic areas. Especially when we look at the popular holiday routes, we can see that they are in great demand in every period of the year. However, if we say which routes reach the occupancy rate in the summer months, one of the districts that enter the list is undoubtedly Kuşadası. In order to go to this holiday route, which attracts the attention of foreign tourists, you must first land at Izmir airport. You can get your rental car by contacting our Kuşadası car rental company here. You can reach Kusadasi in a short time like 1 hour with the rental car you will provide.


Kusadasi Car Rental Activities

Known for its proximity to İzmir, Kuşadası is one of the places where summer tourism is experienced intensely. You can start going to Kuşadası, which you should definitely see with its unforgettable beaches, entertainment culture and historical texture, in the spring months. The number of car rental companies in Kuşadası operating in the district, where swimming is still possible even in autumn, is also high. Companies that you can easily find online can offer you quality service, affordable rental prices and many other additional opportunities.

Thanks to our company Herycar Rent A Car, which has been operating in this sector for years, you will be able to get Turkey's best Kusadasi car rental service. Moreover, with rental prices that will surprise you if you take advantage of the early booking opportunities… Our company, which is highly appreciated by domestic and foreign tourists, will support you with the latest model vehicles and hassle-free service. You can reach our company, which has the most accurate tools and the fastest assistance policy for people's wishes, expectations and needs, right now.

You need to do a very detailed research for the companies you will come across. As a result of this detailed research you will do, there will be dozens of Kusadasi car rental companies that you meet. It is up to you to choose between them. You can consider the following criteria in your selections:

Does the Kuşadası rent a car company you meet carry out its activities legally? The best way to understand this situation is to question whether the company has official documents on car rental. At the same time, you should focus on the vehicle fleet of the company. A rent a car company with a large vehicle fleet is also successful in its activities. Since we live in the age of technology, you should definitely search for such rental companies on the internet. Customers who previously preferred this Kusadasi car rental company must have shared their experiences on online platforms. Be sure to take into account the smallest negative message you will see there. If it is a company whose conditions, services and tools are not good, get away from them immediately.



Kusadasi Car Rental Prices

Kusadasi car rental activities are carried out by offering different prices. The existence of many car rental companies can be presented as the reason for this situation. However, the car rental prices offered without distinguishing between domestic and foreign tourists are generally tied to the following criteria:

Rental vehicle make and model,
How long the car rental period will be, (Long-term Kusadasi rent a car activities correspond to much cheaper prices.
Desired facilities in addition to car rental service. (Additional facilities here are child – baby seat, navigation system, additional chauffeur service etc.)

As you can understand from these, Kuşadası rent a car vehicles, where you can get instant service, make pricing in the right proportion to the wishes of the people. If you want to do business with a reliable company that fits your budget, you should first turn to the best of the car rental companies operating in Turkey. Do not forget that your holiday without any problems, comfort and safety is closely related to the company you prefer.