5 Places to Camp in Izmir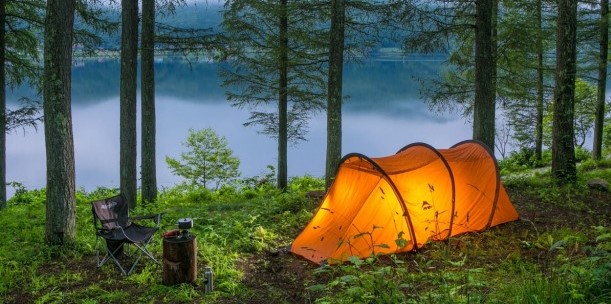 5 Places to Camp in Izmir
With its cultural background, İzmir, which should be visited by every person at least once in their life, is one of the regions preferred by people who want to camp in the summer months. With its beautiful beaches and beautiful nature, you can reach Izmir, which you can definitely choose as a summer and winter camping area, by both road and airway. If you have decided to come to the city with air transportation, which saves time, early reservation, affordable prices and great convenience, it is useful to do a research for Izmir airport rent a car companies first. Likewise, thanks to our company Herycar Rent A Car, which has been serving in this field for years, your job will be much easier. You can reach our company, which will easily arrange a rental car for you from its wide vehicle fleet according to the number of people, needs and wishes, either through our website or through our customer service.

Getting a vehicle from our Izmir Rentacar company will allow you to easily navigate to your camping area as soon as you get off the plane. Particularly crowded travelers will be more than happy to reach your camping area in a short time without losing time and getting more tired, with your own vehicle and comfortably. Now let's briefly summarize 10 routes you can go with your car, which you can obtain from our rental car Izmir company.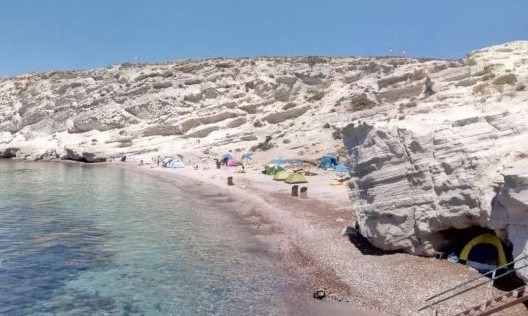 1. Cesme Delikli Bay Campground

The one of the most beautiful places to go in Izmir will be the Deliklikoy camping area in Çeşme, as nature lovers who take a camping holiday prefer calmer and quieter places instead of crowded areas. You will be completely out of sight and enjoy your holiday to the fullest in this special place, where you usually stay with a tent on the beach. In order to reach this area that will warm you up with its cozy sea, you will have to drive approximately 94 kilometers with your car from our Izmir rental car company.



2.Kemalpaşa Nazarköy Campground

For this camping area located in Nazarköy, Kemalpaşa district of Izmir, it is necessary to pass through the village first, and we recommend that you take a break for at least 1 hour here. Likewise, the feature of the village comes from its name. Evil eye beads with dozens of varieties are produced in the village, where there are a total of 5 glass workshops, which have been the livelihood of the village people for many years. Do not forget to buy a small gift for yourself and your loved ones from this village, which is also famous for its fragrant cherries. You can reach this camping area at the end of the 74 km road with your car purchased from our Izmir airport rental car company. You can easily camp near the canyon in the village, and you can get your food from the shopping areas in the village.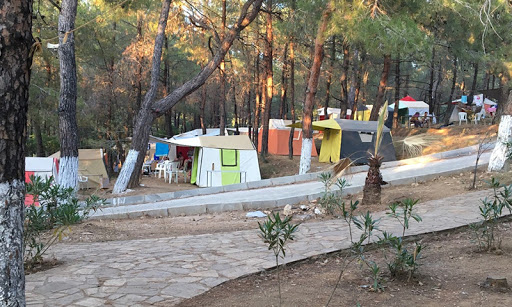 3.Özdere Kalemlik Forest Camp

Özdere, which is quieter and quieter than the popular holiday resorts of İzmir, is one of the number one addresses for camping lovers, especially in the summer months. This area, which provides service for a fee, is located on the Özdere beach and you can stay in tents or bungolov houses. You can reach Özdere from the airport by taking a road of approximately 43 kilometers with your rental car. If you are going to this place, where you can find all the services that should be in a camping area, especially with your children, it will be easier for you to choose. At the same time, there is a car park in this camping area, which will allow you to easily keep the vehicle you buy from our Izmir car rental company in this area.




4.Gümüldür Hipocamp Area

It is one of the holiday resorts of Gümüldür Menderes district, which you can easily reach from İzmir airport in 33 minutes. The area, which is generally preferred for tent camping, is also very suitable for caravans. If you are going to camp comfortably and are planning a crowded holiday, the Hipocamp area, which you should definitely go to, will provide you convenience with its online site. You should enjoy the sea, sand and sun in this area where you will not want to leave and where you will witness the unique dance of green and blue.





5. Ödemiş For The Taste Of Dreams


Many people have not heard of Ödemiş, one of the beautiful districts of İzmir, but perhaps it will be more familiar to you if we say Birgi Village. This special village, which is known as the district, is one of the places that receive frequent visitors with its historical textures, narrow streets and friendly people. This camping area, which we encounter with the name of Hayal Tadında, is also located in the village. Designed like a small holiday village and where you can easily get everything you are looking for, you can camp in caravans and consume fresh vegetables grown in the village for morning and evening meals. You can reach here by passing a road of 103 km with your car from our Izmir rental car company.