Adnan Menderes Airport Car Rental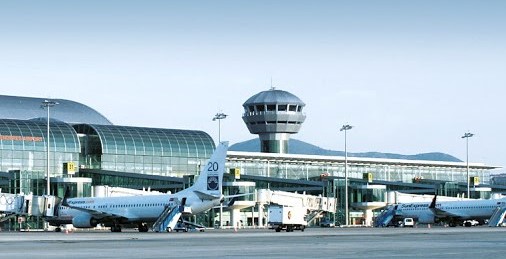 Adnan Menderes Airport Car Rental

Adnan Menderes airport, which attracts the huge passenger density of Izmir, is one of the areas where car rental activities are carried out quickly. The fact that it is one of the valuable provinces of the Aegean region and that it is developed in both tourism and trade at the same time increases this density even more. If you want to come to the city that many people are curious about and want to explore as soon as possible, there are some details you need to pay attention to. The first of these will undoubtedly be to arrange a place for yourself to stay. If you are planning to go to the popular seaside towns of Izmir, early reservation is a must. Counties such as Urla, Özdere, Seferihisar and Foça, especially Çeşme and Alaçatı, are having a very busy season.

After setting up your hotel arrangement according to the area you want to depart from, you should switch to the vehicle selection that will support your city tour. The most logical option for this would be to get support from our Adnan Menderes airport car rental company. Since you will choose the airline companies as your gateway to the city, it will be very convenient to jump into your vehicle as soon as you get off the plane.


How to Get Adnan Menderes Airport Car Rental Service?

Getting Adnan Menderes airport car rental service consists of a few simple steps. The first step, of course, is to clarify the time of vacation. If you inform us from the moment you arrive in the city until the moment you leave, we can prepare the most ideal rental car for you. After your dates are clear, you can reach our competent, professional customer service team. Our customer service team will transfer you the models in our Adnan Menderes rental car fleet, depending on your holiday details, needs and wishes. You can start planning the other details of the holiday right after you get the necessary information for the vehicle you will choose.

As soon as your plane lands at the airport, your rent a car Izmir model, which you agreed on days ago, will be waiting at the exit gate. In the meantime, you should examine our contract, which you can sign, in detail. Likewise, there are many details here for your satisfaction. Our field team will solve the bad possibilities immediately and enjoy your holiday.


Adnan Menderes Rent A Car Prices

Adnan Menderes rent a car is our company, which provides the most reliable, professional and solution-oriented rental car service in the Aegean region. You will be able to obtain the most suitable rental car in Izmir, thanks to our team that will provide 24/7 support both at the first moment you reach us and during the agreement process. Thanks to Herycar, our company that markets affordable quality, you will be able to make the most peaceful trip of this year. Moreover, we provide support for your extra needs that may arise with the assurance of additional service. To get more detailed information about our company's range of services, it will be sufficient to fill out the form.