Adnan Menderes Airport Car Rental and Reliable Service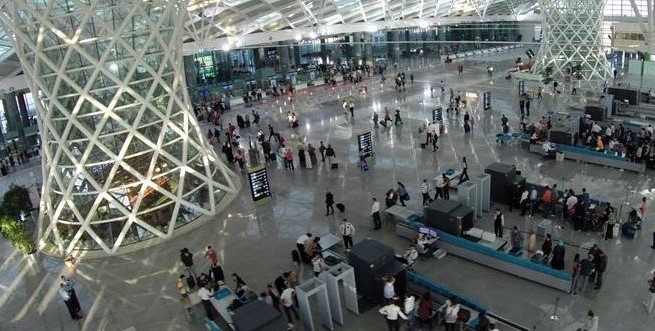 Adnan Menderes Airport Car Rental and Reliable Service

Adnan Menderes Airport, one of Turkey's busiest terminals, is also very successful in car rental activities. You can easily get a rental car from this airport, where there is a busy and reliable service throughout the year. You can get your rental car within minutes from the airport, where dozens of different companies strive to provide the most reliable and best service. Moreover, through Herycar Rent A Car, Turkey's successful car rental Izmir company, which has been doing this business for years and with customer satisfaction. Let's take a look at the details of this service.


Adnan Menderes Car Rental Service

Adnan Menderes Airport, which has been actively serving since 1987, is in Izmir, the third largest city of Turkey. We offer you the best Adnan Menderes car rental service, with the assurance of Herycar Rent A Car, that you can get in this city, which is home to thousands of local and foreign people in every period of the year. Moreover, with the latest model, insured, contracted and affordable rental vehicles... Our company, which you can reach anytime of the day from anywhere, brings the service to you with its branches in different districts, especially the head office.

We can recommend the successful, high quality and affordable rental car service provided by our company to anyone who wants to get Adnan Menderes rental car service but complains about not being able to find a reliable company. Especially when we look at our wide customer portfolio, we work with both domestic and foreign tourists. Your rental cars, which are arranged days before your trip, are ready before you get off the plane. We are waiting for you to draw your holiday route with our rental car contract, which is prepared according to the rental period you want, and our insured vehicles that have been maintained and checked. Moreover, you can get these services no matter what time your flight is.


Adnan Menderes Rental Car Prices

Adnan Menderes rental car services make pricing based on certain criteria. Of course, these charges may vary from company to company, but in general, the daily price of a rental vehicle is determined according to the following items. The rental period of the vehicle, the brand and model of the vehicle to be rented, the extra services required to be included in the vehicle, the extra services requested in addition to the rental period, etc. If you are looking for the most suitable rental car for your budget, you should first contact all Adnan Menderes car rental companies operating in Izmir. After the interviews you will make, you can choose the most logical and reliable company.