Adnan Menderes Airport Car Rental Guide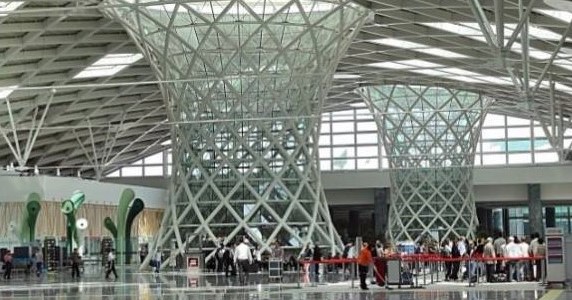 Adnan Menderes Airport Car Rental Guide

Our Adnan Menderes Airport car rental company, which is the number one choice of those who want to travel to Izmir and the surrounding cities, has created a wonderful content for you, our valued customers. In this content, which will be useful for anyone who plans to rent a car from this city for the first time, we will touch on all the details about Izmir airport car rental. Thus, you will be able to overcome all the problems that may cause you to make the wrong decision.


How to Find Adnan Menderes Airport Car Rental Companies?

You have decided to visit the Aegean Region and you want to discover all the beauties of the city during this visit. One of the first things that will help you in such moments is to ask for support from Adnan Menderes Airport car rental companies. Now most people ask, "How will I find these companies?" may be saying. As you know, we live in a time when online communication is very high. Considering that every sector benefits from the innovations brought by technology; We can consider that rental car companies also continue their activities online. As soon as you type Adnan Menderes rentacar into the search engine via your mobile phone, tablet or computer, you can reach dozens of companies serving at this point. The hard part is after this stage. Likewise, finding companies will not help us. Among the companies you find, you have to choose the best, the most reliable and the one that will not tire your budget.


Adnan Menderes Airport Car Rental Companies


You need to find the right one among the Adnan Menderes Airport car rental companies that you can easily find online. You can still do this by getting support online. Create a list for the companies you come across. You should definitely take into account what previous customers say about the companies on this list. Pay particular attention to negative comments. These comments will give you detailed information about company employees, rental cars, service quality and fees. As a result of these experiences shared by all of us, some of the Adnan Menderes Airport car rental companies in your list will decrease. Since the number of companies you have will decrease, you can make a selection criteria list for yourself after this stage. You can make a small list of what you expect and want from car rental companies.


Rental Car Company Selection List

No matter what city or country you need a rental car, you should make sure it can provide:

Can it provide 24/7 support?
Do the rental fees they offer match those of the rental companies in the market?
Can the richness of the vehicle fleet satisfy you?
Is the approach of the field and technical team, especially the office staff, professional?
Do they handle car rental transactions legally and officially?
Do they include additional services that customers may need?


Agreement Process with Adnan Menderes Airport Rent A Car Companies


Adnan Menderes airport rent a car companies, with which you can easily communicate and ask any questions that come to your mind, handle the agreement period in very legal ways. Whether you live in Turkey or in a different country. Your first method of communication will be by writing or speaking. In the meantime, you will be able to access all the details about the company. They will be able to recommend you the tool for your needs. After obtaining detailed information about this vehicle and its prices, you will have to decide whether or not to make an agreement with the company. When your time to think and research is over, you can contact Adnan Menderes airport rent a car company and reserve the vehicle you like. This will result in a very advantageous situation. Likewise, thanks to this reservation that you will make at an early stage, the rental price you will pay will be considerably reduced.

The vehicle belonging to Adnan Menderes rentacar company, which you have reserved with the early reservation system, is adjusted according to your flight time. The vehicle brought to the airport according to the landing time of your plane is insured, maintained and all legal contracts are arranged. In the next process, it is up to you to take your vehicle and continue on your way. We wish you pleasant holidays in advance.