Are Izmir Rent A Car Prices High?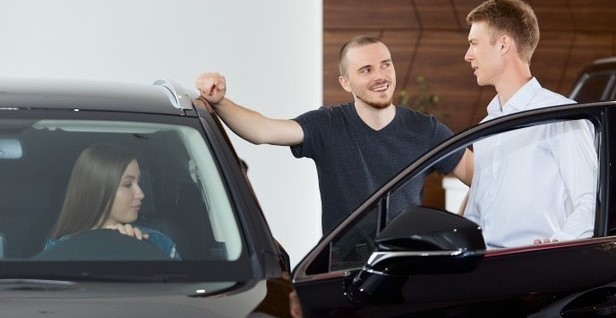 Are Izmir Rent A Car Prices High?

The first question that most domestic and foreign tourists who will visit the Aegean Region want to be answered is whether Izmir rent a car prices are high. There is more than one reason for wanting to seek an answer to such a question. If we start with the first reason, İzmir is the third largest city in Turkey and dazzles with its modernity. Due to being a metropolitan and entertainment city, it is at the top of most people's visit lists. The city has a lot to be praised when it comes to the opportunities it offers and the facilities it provides. If we say that Izmir rent a car offices are the best in the business, I think we can find those who ask if the rental fees are high.

It is difficult to give a clear answer to this highly curious subject, but we can say that the price offered to you will vary from company to company, from vehicle brand and model to model. Of course, when your rental period is added to these, the rental price of each vehicle may be different from each other. However, this situation does not require generalization as Izmir rent a car prices are high. Now let's take a closer look at the matter.


Izmir Rent A Car Fees

Izmir is one of the cities where air, land, train and sea transportation are used extensively. As such, entertainment, tourism, business and accommodation opportunities in the city are highly developed. Izmir rent a car sector, which is affected by this situation, also gets its share more than enough. You can immediately understand that the competition is quite strong in the city where there are dozens of different rental car companies. In this case, we can understand that car rental companies have to constantly improve themselves. If you ask how these development works are; New model vehicles, modern approaches in car rental services, improving conditions and ensuring customer satisfaction in any case are the ones that come to the fore.

The more the conditions provided are improved, the more Izmir rent a car offices, which offer exorbitant prices as rental fees, will increase. Thanks to our company Herycar Rent A Car, which constantly considers the complaints of its customers in this regard, you can get both quality service and affordable rental cars. If you want to meet our company with its personnel discipline, working principles and the opportunities it offers, you can immediately reach our rent car Izmir branches. In this way, you can access all information about the rental process of the vehicles, rental fees and delivery details.


Izmir Rent A Car Companies

Izmir rentacar companies are usually located in popular points of the city. The most popular point is undoubtedly the closest places to Adnan Menderes Airport. In this way, they can provide instant assistance to both domestic and international passengers. Moreover, you can easily reach such rental car companies, which won the hearts of most people with the fees they offer, from the internet under the title of Izmir airport rent a car. As you can see, it is quite easy to find such companies. The difficult thing is to choose the most reliable, best quality and most affordable among dozens of companies.

Let us give you a few tips for rent car Izmir companies that you will have difficulty in choosing. First of all, regardless of the company, the first thing you should do is to search for the company online. As you know, everyone from 7 to 70 can share their good or bad experiences on the internet. At the end of this research, you will be able to eliminate some of them while looking warmly at some of the companies you have. In the next step, contact the Izmir airport rent a car companies one by one. Ask them questions and see if they are doing their job legally and safely. As a final criterion, compare the rental prices they will offer you among themselves. Of course, it is useful to be realistic when making this comparison. Don't be fooled by prices that are too low or too high.

You should also consider the tone used by Izmir rent a car companies against you, which you will have difficulty in deciding. Likewise, these employees, who deal with local and foreign people throughout the year, are the people who will give you the first confidence. Do they clearly answer your questions, how hard do they try to help, and how accurate is what they say? You can book a rental car with Izmir rentacar company, which has passed all your qualifications, according to the landing time of your plane. After this process, you can go on your trip without any problems with the rental car company where you can get 24/7 support.