Beach Towns You Must See in Izmir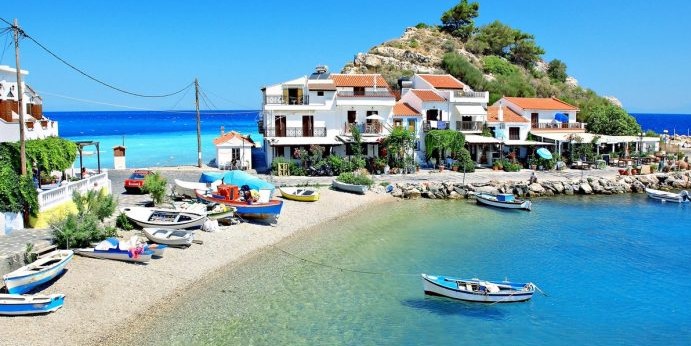 Beach Towns You Must See in Izmir
Izmir is the pearl, so to speak, heart of the Aegean. There is no one who does not like or dislike coming here. If you've ever been to İzmir, which has a throne in our hearts with its warm-blooded people and wonderful sea, there are towns that you must see. These peaceful seaside towns of Izmir, which have different natural beauties, have not yet received the attention they should see. We have prepared a good list of coastal towns that you must see in beautiful Izmir, which hosts thousands of local and foreign tourists throughout the year.

Spring and summer months are something else in İzmir, which can be visited in 4 seasons. You should come to İzmir for once in your life with the colorful flowers blooming around, the deep blue sea and the entertainment venues each more beautiful than the other. If you haven't made a holiday plan yet, you can complete this process with the discovery of the cute towns of Izmir.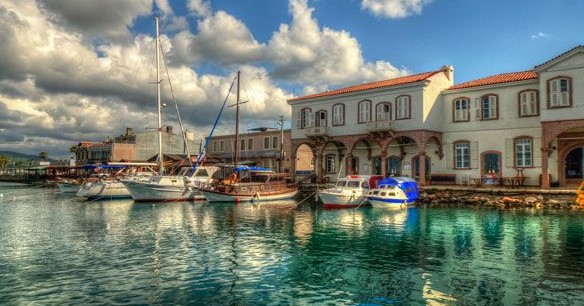 Festivals Paradise Urla
Urla is one of the important districts for the people of Izmir, which has made a name for itself with its unique tastes. Although it is not as famous as Çeşme, its popularity is increasing day by day. With the onset of spring, the laughter of cheerful people is added to its revitalized nature. We will be able to feel at home. Urla is 39 km from the center of Izmir. You can come here in as little as 30 minutes with the car that you can obtain from your Izmir airport car rental company. There is a city port in Urla, which was an important trade point in its time. You can also explore nearby islands with boat tours from here. Various appetizers and special wines of the region can accompany your evening coastal walks. Especially if you come across the period of festivals, don't enjoy it.

Serenity Smell Karaburun

Every corner of Izmir is beautiful, but Karaburun is something else. You can have a peaceful holiday in this town, which has not yet caught the eye of foreign tourists. Likewise, the understanding of holiday is one of the perfect routes for those who want to clear their minds. You can pick up your car from our rent car Izmir company, which will meet you at Izmir airport. Karaburun, which you can reach after a 109 km road, is actually a peninsula. Especially if you are interested in water sports such as surfing, you can definitely come to this district. The roads are very winding. For this reason, it would be good to have a skilled driver with you. The moment you set foot in the district, where you can get plenty of fresh air with its beautiful beaches, you immediately understand why it is such a difficult road.





Mordogan Where Sunsets Are Another

Welcoming you as a classic fishing town, Mordoğan took its name for a special reason. Likewise, the sunrises and sunsets here are definitely worth seeing. Of course, we can say that it is effective in the emergence of the name in the purple flowers around. This charming town, where you can take pictures of beautiful landscapes, is actually a neighborhood of Karaburun. For this reason, when you set off from the airport, you will cover a distance of 94 km to reach here. You can call your Izmir airport car rental company immediately to set off to Mordoğan, where you will never regret your visit. If you make an early reservation, the vehicle prices you will pay will be quite affordable.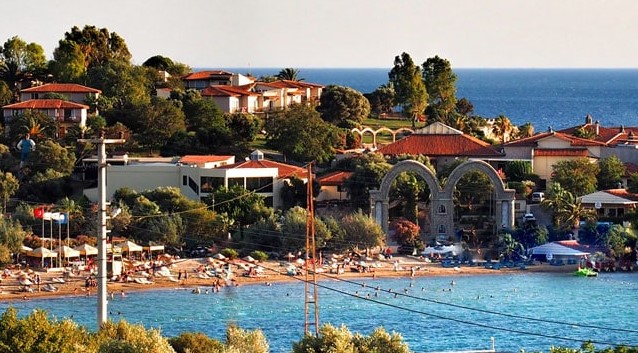 Seferihisar Saying "Stop" to Time
You may have not heard of Seferihisar, which has the title of "Calm City", that is, Citta Slow. He didn't get that title for nothing, did he? Seferihisar, which will allow you to get away from the noise of the city, work stress and daily problems for a moment, is the perfect route to renew your energy. With its swaying streets, historical textures that you will admire while exploring, and its wonderful atmosphere, this will definitely be your new route. You have to travel 54.6 km to reach this charming town, which you can also come from the airport by public transport. However, thanks to our Izmir car rental company Herycar, which is with you in all seasons, you can be here in 40 minutes.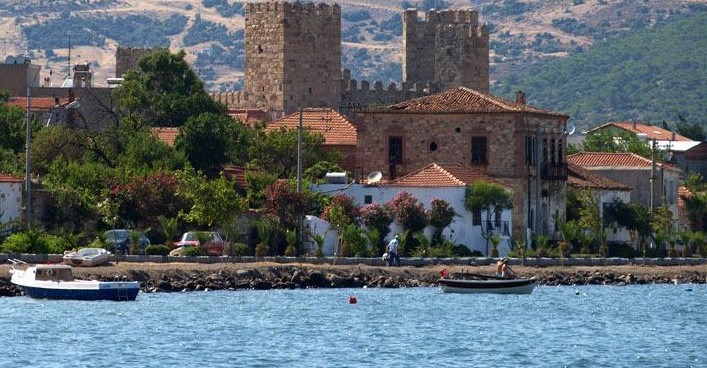 Candarli, Home of Amazon Women
If you are someone who likes new discoveries, we have another route suggestion for you. It is undoubtedly the secret beauty of Çandarlı. Likewise, this place, which is reached on the main road, is often not noticed because it is in between. Of course, in this case, it means that they can still maintain their beauty. In order to come to this place, which will create a holiday opportunity at very affordable prices, you should obtain a vehicle from our company, which provides rental car service in Izmir. This journey you will make over the highway will cause you to travel 126 km. At the end of this journey that you will not regret, you can reach Çandarlı, a district of Dikili. While exploring the historical textures in Çandarlı, which is said to have been founded by the Amazons 4000 years ago, you should definitely eat a fish towards the beach. Don't forget to take a walk on the beach or even go swimming at night for your evening pleasure.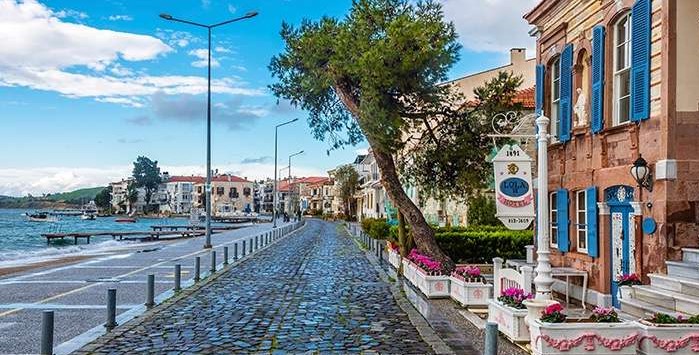 Foça With The Old With The New

Foça, where you can smell plenty of history, is divided into old and new. These charming towns, which you should see both separately, will allow you to spend a full holiday. On the one hand, you will walk on the narrow streets smelling of history, on the other hand, you will be able to dive into modern entertainment centers. For a holiday with plenty of fat and fun with boat tours, you need to set off from Izmir airport. Do not forget to eat gummy ice cream in Foça, which you can reach after 94 km from here. Not to mention that you have to have your dinners at the fishermen's on the beach. For a full Izmir tour, you can now contact Izmir car rental companies.