Didim Car Rental Companies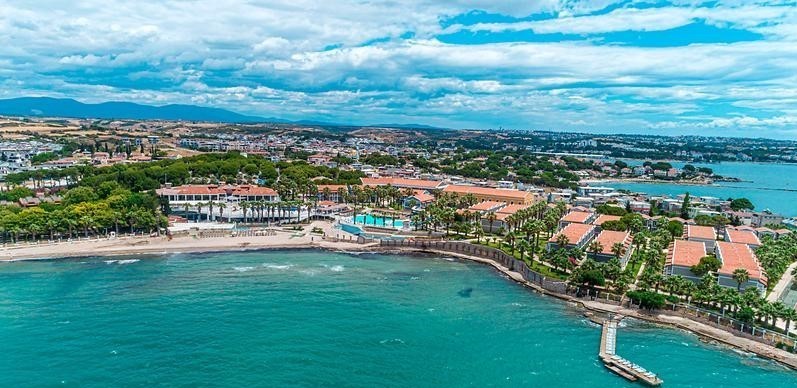 Didim Car Rental Companies

Didim, which is the most popular district of Aydın, is one of the most visited places especially in the summer season. Didim, which is a must-see with its clear beaches and places to visit and explore, is also notable for its proximity to touristic cities such as Izmir and Muğla. If you are planning to spend your holiday here this year, you should first research in detail about Didim car rental companies. After this research you will do, you should make an agreement with the most reasonable company and immediately turn your route to the unique beauties of Didim.


Places to Visit with Didim Car Rental Company

Didim, where you can start to come with the beginning of the spring months, is also a rich holiday route in terms of places to visit. You have to land at Adnan Menderes Airport to reach the district, which is home to those who want to explore new places and taste new tastes, especially during their holiday. Didim car rental companies, which will welcome you as soon as you get off your plane, will make you ready for your new route.

You should depart from Izmir for this holiday that you can spend comfortably, comfortably and according to your mind. You can reach Aydın about 1 hour after you exit. You can change your route to the city center here. As soon as you finish your city tour by trying local delicacies, set off for Didim with the car you bought from our Didim car rental company. You can reach Didim after 1 hour by setting off from the city center. Didim is a holiday route that will relax you and prepare an environment for you to distract yourself with entertainment environments. Especially if you come across the intensity of the summer period, you can meet new people every step of the way. We are sure that you want to sunbathe on Altınkum beach, which is often mentioned by its name. However, there are many museums in this area. If you are interested in history, we say do not start your holiday without seeing these areas. After the museums you want to see, you can turn your direction to Akbuk beach with the car you bought from Didim rent a car company. We have no doubt that you will have fun on this beach where you will love its soft sandy beach.

The beaches that we say you must see, respectively; Taşburun, Club Tarhan Beach, Vettur Beach, Sulubatak, Denizli Teachers Site, Akkum Sağtur Beach, Oteller Önü Beach, Gaye 1 Beach, Gaye 2 Beach, Yeşilkent, Konya Cultural Site, Koca Reis and Uslu Site Beach. These places are different from each other in terms of location, but you can easily reach them with the Didim rent a car vehicle below you.

We think that you will want to have your dinner against the beach by watching the sunset. If you have such a request and even want to make this meal even more special and romantic with the person you love, make a note of your new route right away. Likewise, you will find the tiredness of the day and the calmness of the evening hours in Didim Marina. Create your route now and come here with the car you bought from our Didim car rental company.

There is no need to spend the night in the hotel room, as you have a car provided by our Didim car rental company under you. You can look at the scenery from above by going to the areas where there are wonderful views and the city is underfoot. Or you can do a little exploration with the vehicle. So you can decide more easily what you want to do in the next days. If you want, you have the opportunity to visit nearby İzmir or Muğla. Our Didim car rental company, which will lead you to spend your holiday to the fullest, also provides vehicle deliveries at the airport.