Economic, Quality and Reliable Izmir Car Rental Companies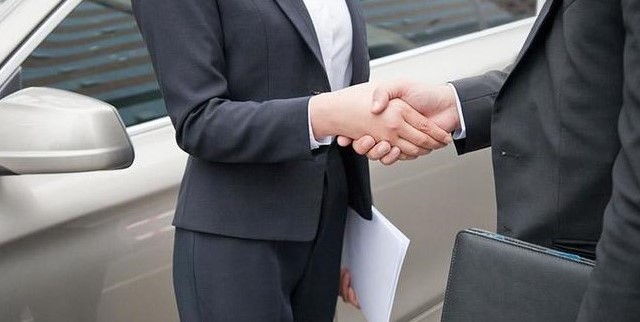 Economic, Quality and Reliable Izmir Car Rental Companies

Izmir car rental companies, which serve every season of the year, provide much higher quality car rental services than many cities in Turkey. If the biggest reasons for this are to be listed, the first place is that it is a metropolitan city. After this option, it is Turkey's third largest city and it is the apple of the eye for both business and touristic trips. Finally, we can say that the growing city hosts a large passenger traffic thanks to Adnan Menderes Airport. When all these reasons come together, we can understand that quality, trouble-free and affordable services are provided by Izmir rental car companies. This trouble-free service carried out by Izmir car rental companies continues to improve itself every new day. Likewise, let's take a closer look at the opportunities offered by this sector, which serves both domestic and foreign tourists.


What Opportunities Do Izmir Car Rental Companies Offer?

Izmir car rental companies, which have been in existence for years, work with the same level and service quality for everyone, regardless of customer. This situation can be clearly understood, especially when we look at the big companies that constantly improve themselves and give importance to customer satisfaction. This kind of big rental companies, which strictly adhere to certain working principles, immediately respond to both personal and business vehicle needs. Since the diversity and number of their vehicle fleet is high, they generally work within the framework of a certain plan.

Carrying out every step professionally, Izmir car rental offices are located in popular points, especially the airport. When we look closely at these popular points, we can reach a superficial map of the bus station, popular sightseeing points and the airport surroundings. They are also known for their proximity to many coastal areas. Izmir car rental companies, which you can contact 24/7, can offer different services besides rental cars. These are called additional services and are included in the rental upon the customer's request. A closer look at the most popular additional services reveals navigation, baby and child seats, and additional driver. Of course, an additional fee is charged for these services, but it is not ignored for customers who may still need them.

Car rental Izmir offices, which you can confidently choose for single or group trips, can serve in various districts, especially in the head offices. This type of car rental companies, which you meet and make an agreement with before your trip, usually work with an early reservation system. For this reason, you should not leave your car rental transactions to the last minute, especially taking into account the intensity experienced in the summer months. At the same time, rental cars arranged at an early stage also provide you with affordable rental cars. You can reach the details of these services either by meeting face-to-face with Izmir car rental offices or by phone.

In car rental Izmir activities carried out with written and official sources, you can take your vehicle back without any problems and return it in the same way. There is a big support team waiting for you 24/7 on the phone for every possible problem you may experience during this process. Any malfunction, damage, etc. that may occur in the vehicle. This team, which you can contact immediately in serious situations such as these, also takes every precaution to ensure you have a problem-free holiday. Whether you need a short-term or long-term vehicle, you can contact our Izmir rental car company immediately and get detailed information about the current rental prices and conditions.