Girl to Girl Holiday Routes in Izmir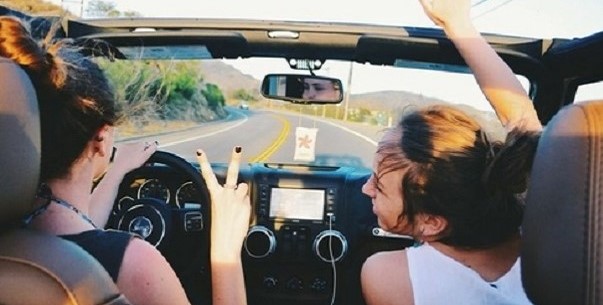 Girl to Girl Holiday Routes in Izmir

We can already hear you saying, "Even though summer comes as soon as possible, let's have a nice vacation with our girlfriends". E, of course, you are also very right. While talking about the tiredness of the whole year, the stresses in business life, and the difficulties of daily life for married people, a short getaway is the right of most people, especially our female readers. If you are planning a nice holiday with your girlfriends group and consider your route as İzmir, there are some preliminary steps you need to take.

Planning your accommodation in advance is the first step of these steps. Likewise, even if you are staying in a hotel, hostel or other places in Izmir, which is a very popular destination during the summer months, be sure to make a reservation before coming to the city. Then, of course, it comes to booking your vehicle for your needs from our Izmir car rental company. Considering the abundance of routes to visit, of course, you would like to have your car ready to wait for you as soon as your plane lands at the airport. Now, the routes that we say you should definitely go to girl-to-girl: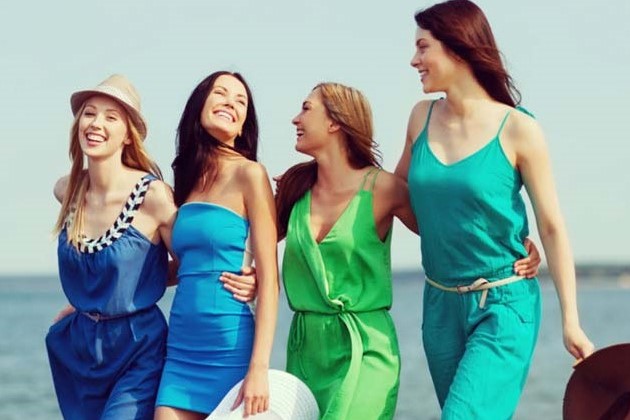 1.Izmir Cesme / Alacati
As İzmir is the pearl of the Aegean; Çeşme is also the apple of the eye in İzmir. So much so that we do not doubt that you will have a lot of fun with your girlfriends in Çeşme, where even celebrities have started to flock in recent years. To reach Çeşme, which is 94 km away from İzmir airport, you can take your car from our Adnan Menderes airport car rental company. You can choose your first route as Alaçatı in Çeşme, which we are sure will enchant you with its clean sea, entertaining beach areas and historical streets. This popular holiday region, where surf lovers do not leave until the end of summer, is one of the most visited neighborhoods in Çeşme. It will be a holiday where we will eat plenty of gummy ice cream, jump into the sea and enjoy the sun. You can also participate in the evening entertainment on its high quality beaches where every detail is considered.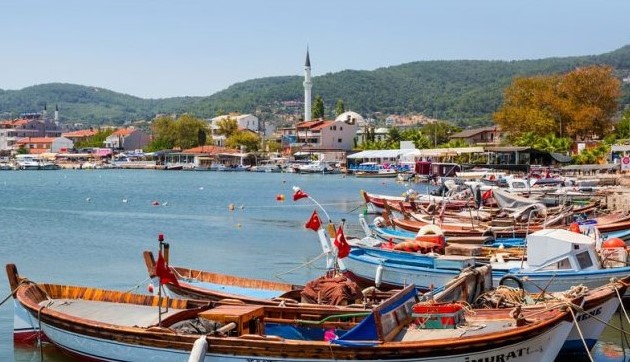 2.Izmir Urla
Not every holiday lover wants to have a crazy getaway. If you say that you do not like such very popular places where you can listen to our girlfriends, your route should definitely be İzmir Urla. Since we know that you will also take your camera with you, it is certain that you will sign dozens of beautiful photo frames here. You can reach here from the airport in 46 km with the car you can buy from our Herycar Rent A Car company in Izmir car rental. Be ready to travel all day long in Urla, where you can see the historical textures and enjoy the sea, as well as you will see many places at the same time and spend your trip. After arriving at your accommodation in Urla, a very cute town, jump into your vehicle and head to the Quarantine Island. A calm sea will be waiting for you on this island, which is used for quarantine purposes as its name suggests due to infectious diseases. Turn your next route to Çeşmealtı and choose a beach restaurant to take a nice walk by the harbor and taste fresh fish. In order to spend your remaining time away from the crowd and completely with the trio of sea, sand and sun, you immediately bought your car from our Izmir airport car rental company and turn it to Malgaca İçmeler and Demircili Bay.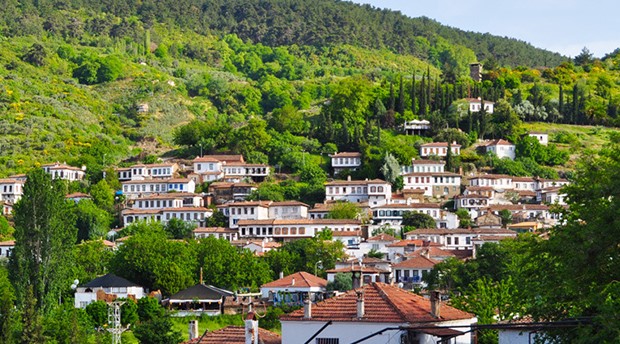 3.İzmir Sirince Village

Yes, it's time for İzmir Şirince Village, whose reputation is gradually increasing, reminiscent of those fairy tale paintings. If you are a true wine lover or you are planning to bring wine to your loved ones from Izmir, you have come to the right place. This charming village, which will welcome you as an old Greek village, is connected to İzmir's Selçuk district. For this reason, you can reach Selçuk from the airport in 43 minutes with the car you buy from our Izmir car rental company. In order to reach the village from Selçuk district, you have to make a 9 km road. As soon as you enter the village, you will say that you have come all the way with its clean air, green trees and warm people. After visiting the narrow streets and 2 Greek churches in the village, go to the wine tasting immediately. Likewise, you will never forget the taste of fruit wines you tasted here.