How to Find Izmir Car Rental Office?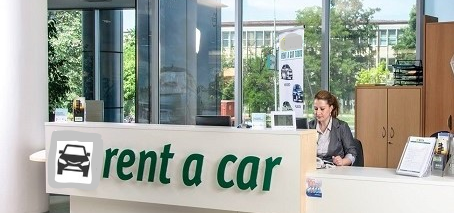 How to Find Izmir Car Rental Office?
Our company Herycar Rent A Car, which is very successful in Izmir car rental activities, has prepared a very useful content for you. Thanks to our company, which is followed with interest by both domestic and foreign tourists, you will now be able to stay away from companies that do illegal business. As you know, there are many rental car companies in Izmir, as it is a metropolitan city. Of course, you may find it difficult to choose between these companies. We recommend that you take a look at this list, which will make your job easier and clarify your selection criteria.
Izmir Car Rental Office

You may have rolled up your sleeves to find an Izmir car rental office that offers reliable service. As soon as you enter such a search, you will come across dozens of different companies. Here are the things you need to do in order to find the most accurate and quality service among these companies:

Do a detailed research for Izmir car rental companies that you come across. Especially, you can easily reach old customers of a company operating in the online environment. Read in detail the comments left on the internet for the company and the service it provides.

Make sure to inquire how long the company has been running this rental business. Do not forget that many of the companies that have been serving in this sector for many years have developed their activities. Developing and constantly improving services are the guarantee of a quality service.

Every company that carries out the Izmir car rental business carries out all their transactions legally. No matter which company you come across, be sure to look for answers to questions such as whether there are official and written car rental agreements, are the payment channels made in official ways, and whether the vehicle's official documents are available.

Izmir car rental offices have a large fleet. There is no rule that this large fleet will consist of different models or brands of vehicles. What we are trying to explain here is that there will not be 2-3 vehicles in the vehicle fleet of a competent, successful and legal company. For this reason, be sure to ask the car rental company that you come across, how many vehicles are in its fleet.

You should also pay attention to the prices that the company you have started to negotiate with for the vehicles offered to you. These prices cannot be too low or too expensive. For the rental price of the vehicle to be offered to you, you can also look at the average prices offered by other companies in this regard. No product or service at market value can be too low or too expensive.

Finally, find out what additional opportunities the Izmir car rental companies can offer you for the rental car you will buy. Of course, these additional opportunities are provided with an extra fee, but apart from these, the company must have a 24/7 support team. Make sure that there are employees who can contact you with possible problems you may experience.