Is Izmir International Terminal Car Rental Expensive?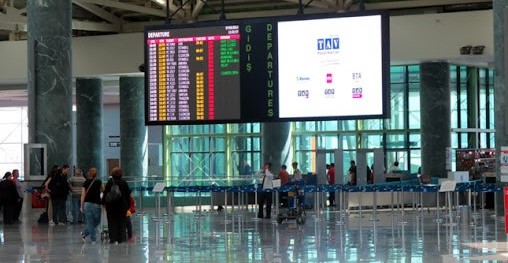 Is Izmir International Lines Car Rental Expensive?

Undoubtedly, Adnan Menderes Airport is one of the airports that welcomes domestic and foreign tourists at all hours of the day. Tourists from abroad also come to the airport, where there is a great demand especially in the spring and summer months. While most of them come for a tour of Turkey, some of them are expats. Izmir international car rental companies help these people who are excited to set foot in Turkey and want to buy a vehicle immediately. However, most people who will come to Turkey for the first time are weighing whether it will be expensive to request a car rental from international lines. Most rent a car companies, who think that especially international passengers can buy high-priced vehicles, can take advantage of this misconception. As Herycar Rent A Car family, our company, which has been working with foreign customers for years, would like to correct this misunderstanding.


Izmir International Lines Car Rental Process

We hope to convey useful information to you in this content we have prepared for our customers who do not know how Izmir international lines car rental activities are carried out. First of all, there is an important research you need to do before your trip to Izmir. Just like you do detailed research for accommodation, you should do the same for a rental car. This research will give you the opportunity to work with the best rental car companies in Turkey. In this way, you can have the opportunity to travel comfortably, especially in a country you do not know or spend much time on.

While researching Izmir international rentacar companies, you should undoubtedly consider the quality of the company and the wealth of the fleet. Especially if you are planning a long-term trip, it will be in your favor to work with a competent company. After you have finished your research on the company, you should contact each of them. Likewise, the date of your arrival in the country and the period of departure will give you the rental car duration and the fee you will pay. After clarifying the vehicle models and fees that Izmir international car rental companies will offer you, you can choose the company that provides the most reliable, highest quality and smoothest service.

As soon as your plane lands, take your luggage without haste and reach our Izmir international lines rental car point immediately. Here, our customer field team will be waiting for you with the vehicle you have decided before your trip. After examining your vehicle and signing your contract, you can set off to wherever you planned your route. At the end of the holiday, you can contact our company and deliver your vehicle to our rental car offices at the airport or to our rental car offices.