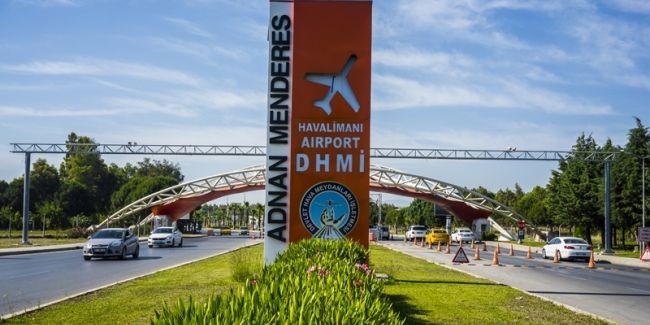 Izmir Airport Car Rental


Air travels, which were considered quite costly 15-20 years ago and were tried not to be preferred, can now carry passengers at almost the same prices as bus companies. Of course, this situation has caused people to turn to planes that offer shorter transportation, as well as paving the way for car rental companies. Izmir airport car rental companies, which develop their activities depending on the developments and demands in the airline transportation network and aim to provide more professional service, are actively involved in all rental car businesses of the city in parallel with these developments.


Izmir Airport Car Rental Companies


Providing international service with its modern structure, İzmir Airport has a very professional structure in car rental. So much so that it can offer extremely convenient services with a single click to its passengers who come to the airport with travel psychology and have to search for a vehicle to reach the city center or the surrounding cities and districts for hours. You can click on the link for Izmir airport car rental companies and large vehicle fleets. We take great pride in being the best car rental company in Izmir, with easy cancellation and change options and an affordable price policy.

In today's conditions, renting a car Izmir companies offer you a serious profit in terms of both time and cost. Our dear customers, who previously received service from us and expressed their satisfaction at every opportunity, have already understood that using a rental car is a much more reasonable choice nowadays. In order to break your prejudices about car rental Izmir, you can meet our professional teams as soon as possible and check our wide fleet options on our Herycar Rent A Car official site. Our team, which serves 24/7 and manages its business with love, can inform you immediately about both our contract and our Izmir airport rent a car activities.


Pay Attention To These In The Selection Of Izmir Airport Rental Cars!


Of course, you know what to pay attention to in your Izmir Airport rental car selection, but let's go over this important issue once again. Briefly, if we proceed by explaining the important points to pay attention to, your first step will be to check the fuel status of the vehicle. After getting the information about interior and exterior cleaning and maintenance, please read the rental car agreement that protects both the company and the customers carefully. Likewise, many people may encounter problems during the journey because they want to go on an emergency road or because they do not attach much importance to the contract. As we all know, the logic of "word flies and leaves" is extremely important for Adnan Menderes rent a car companies.

The vehicle selection you will make in the company's large vehicle fleet should be based on your own specific needs and expectations. For example, how long will you stay in Izmir and how many people are you? Have you come to the area for vacation, business or private reasons? Will you always go to different places while you are here? Although it may seem insignificant at first glance, Adnan Menderes, who can answer your questions, will be able to increase the efficiency you get from your rental car journey to the maximum satisfaction level. Renting a car can be of great importance if you move mobile. Most people prefer to travel by plane in order to come to Izmir without wasting time, even though they have a private vehicle. When it comes to Izmir Airport, thanks to Herycar, it can receive the rental car it requested directly by hand without wasting any time. Our staff keeps track of your flight and ensures that you receive your vehicle immediately after landing. Our Izmir Airport car rental activities save you from public transportation options and enable you to explore Izmir efficiently at an affordable price.
I live abroad, can I rent a car at Izmir airport?
Of course, our company is here to help you travel in the best possible way. You can ask your questions before renting, pick up a car from the airport and move to different districts and provinces. By using Izmir's advantageous location, you can continue your holiday program both in winter and summer with luxury and driving pleasure vehicles.