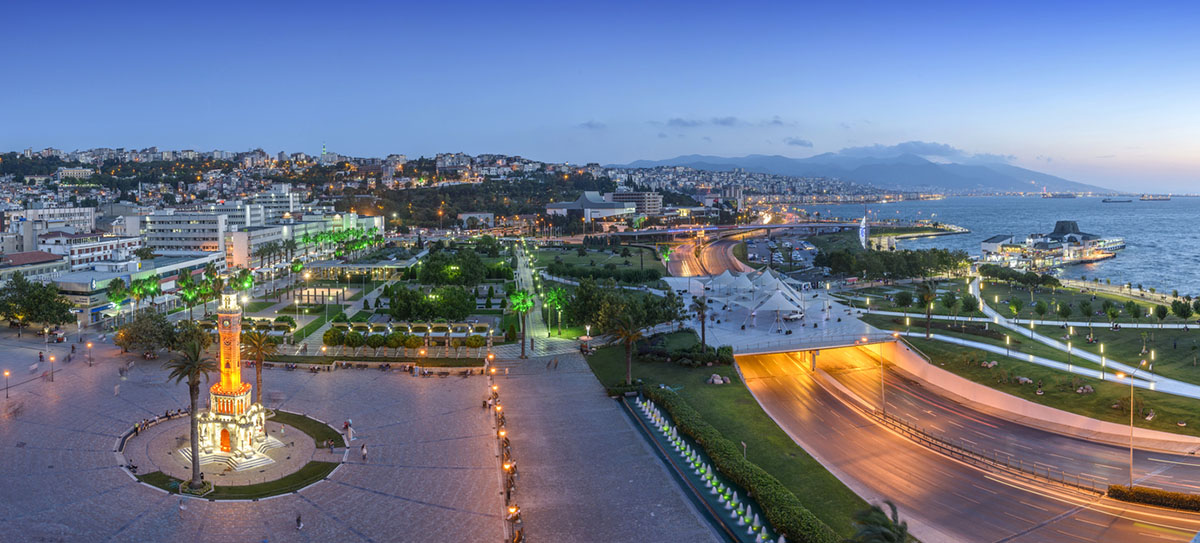 Izmir Rent A Car

When it comes to car rental, short-term daily rental services can usually come to mind. Regardless of the type of car rental, ultimately, the rental services provided through the airport provide very important advantages. When you set foot at the airport tired and tired, nobody wants to think about what I will do now with your luggage in hand. Especially if he comes to this city for the first time after a long flight and you do not have any information about the city. At this point, thanks to our Izmir rent a car company Herycar, you can set off to your accommodation with a smooth journey.

Adnan Menderes Airport, the only airport of Izmir, is about 20 minutes from the city center. In order to go to places such as Seferihisar, Sığacık, Gümüldür, Özdere, you have to use the road on Gaziemir to a great extent. For this reason, it will be very convenient for you to consult Izmir airport car rental points during your summer visits.


Izmir Rent A Car Companies

Whatever purpose you travel for, when you come to a big metropolis like Izmir, you will want to go to the city center as soon as possible. You may also want to consider options such as public transportation or commercial taxi, but with your luggage and that tiredness, it will be very difficult to endure this torture. Especially if you have landed at a time when transportation options are reduced as a time interval and you have family with you, reaching the city center will be more difficult for you than plane travel. İzmir rent a car companies, which work very professionally in this regard, offer you a range of trouble-free services by taking all these into consideration. So much so that after the increasing flight travels in recent years, our Adnan airport car rental company brings and prepares your car until you get your luggage, and you have to take your key and move to your accommodation area. For the details of these services, which are as easy as buying your own vehicle and continuing on your way, you can contact our customer service with a 24/7 service understanding and get detailed information about what you have in mind.


Izmir Rent A Car Prices

Herycar Rent A Car, which serves with a professional understanding, is located in Izmir Adnan Menderes Airport and prepares its customers to go directly to their arrival routes without waiting. You may have started the Izmir rent a car prices research for the vehicles that you can supply either daily or monthly. Thanks to Herycar, who understands the value of time for you and your loved ones and never wants to upset their customers, you can put aside your fears in financial matters. Likewise, our company, which offers affordable car rental services without travel or business reasons, can offer a service that fits everyone's budget with its different vehicles.

If you apply to our company for Adnan Menderes car rental activities for your Izmir trip, you can also get information about easy delivery options. So much so that you can leave the vehicle you receive from the airport in the current offices of our company and do not bother again. For example, you came to Izmir for Çeşme travel, you had fun in Çeşme with the vehicle you picked up at the airport and you wanted to deliver the vehicle from here; right here, the facilities provided by our company are almost considered to be in the rental car service, which can be considered cheaper than water. Herycar, which is a successful choice in Izmir Airport rent a car, offers a flexible content instead of drowning you with strict contract rules. Apart from the possibility of easy cancellation and change, the sensitivity it shows in insurance will show you what an ideal choice you have made.