Izmir Seferihisar Car Rental Companies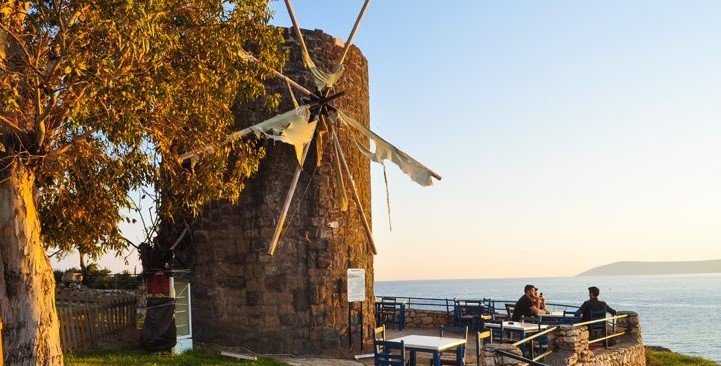 Izmir Seferihisar Car Rental Companies

Known for its beautiful beaches, entertainment venues and historical textures, İzmir is also a livable city with its friendly and warm people. If you are planning a trip to this city, which is liked by many local and foreign people and has a deep-rooted history, and if you are planning to stay in a quiet environment, we have a suggestion for you. You should definitely come to Seferihisar, which was declared the first quiet city of Turkey, namely Cittaslow. This place where you can store peaceful streets, warm people and calmness is one of the places you should see once in your life. You can easily reach this charming town, which is 45 minutes away from the city center, thanks to our Seferihisar car rental company.

This charming town, where you will be greeted with the scent of flowers and you can feel yourself in a postcard frame, will offer you all the calmness you desire. Moreover, you will be able to taste the special local flavors of the Aegean Region first hand here. Seferihisar, which is admired by many people from abroad and dreams of living here one day, is also one of the routes frequented by car rental companies.

Places You Can Visit With Seferihisar Car Rental

Seferihisar, which you should definitely visit with its cute hostels, hotels, friendly shopkeepers, and public markets that smell of naturalness, also contains historical textures. Thanks to our Seferihisar car rental company, you can reach this magnificent place in half an hour with its beach that will host your morning and evening walks, and historical streets where you can walk hand in hand with your loved one. There are also many places to visit in the charming district, which you can easily reach and do not want to leave again.

Sığacık Castle will be the first place you can visit as soon as you arrive at this undiscovered beauty that has recently attracted the attention of many people. To go to this castle, which is very close to the port, you should come to the town center with the car you bought from our Seferihisar car rental company. After parking your vehicle in a suitable area, you can explore the streets and walk up to the castle. Especially if you coincide with this walk in the afternoon, you will have a lot of history on one side and a deep blue sea on the other side. If you continue your journey through the historical textures, your next route should be the Ancient City of Teos. This ancient city, which greets you like a white pearl in the lush nature, attracts the attention of those who love to walk. Thanks to Seferihisar car rental, we guarantee that you will spend at least 1 hour in the ancient city, which you can easily reach.

You will be able to take dozens of photos that will leave good memories for the future in the famous streets of Sığacık. You will want to get lost in the town with its magnificent view. The scenery and the environment will draw you in so much that you will not even realize how quickly time has passed. By the way, the streets of Sığacık are quite narrow and you cannot enter these streets with the vehicles you buy from Seferihisar car rental companies. You won't need anything like that anyway. You will be more interested in wandering around the streets for hours and inhaling the peaceful air into your lungs.

You will not want this holiday period to end, where you will swim in the sea, taste fresh fish, and buy natural fruits from the public market. Unfortunately, as every good thing comes to an end, when this holiday comes to an end, you can still go to the airport with your vehicle provided by our Seferihisar rent a car company. However, this time the road will be longer for you, as a voice inside you will say never leave here. As soon as you reach the airport, you will be sad and say, should I go back? Maybe next year, you will return your car to Seferihisar rent a car company and return to your home in the hope that I will come again and stay longer.