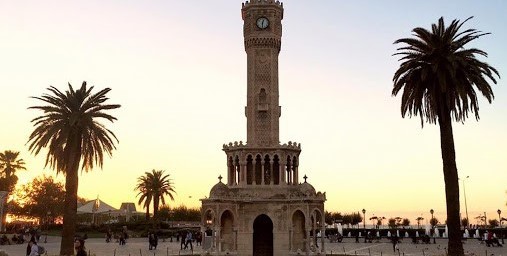 From the ancient Greek civilization to the present day, with its rich history, deep-rooted history and natural beauties, which is the center of attention of thousands of local and foreign tourists every year, in case you go to Izmir, the pearl of the Aegean, where to go, where to eat, where to stay We have prepared a comprehensive travel guide where you will find answers to questions such as how to get there. Here are the details:
Places to Visit in Izmir
The first step of our comprehensive travel guide is places to visit in Izmir. Being a city that can be visited in all seasons, İzmir is ideal for history, art, entertainment, culture and gastronomy enthusiasts; In short, it appeals to people of all ages and tastes. In the city where you will be transported to a different time on each street, those who want to enjoy the trio of sea, sand and sun especially in summer, prefer holiday resorts such as Çeşme, Urla, Alaçatı, Özdere, Gümüldür, Seferihisar, Mordoğan, Karaburun, Foça, Balıklıova, Dikili.
On the route of those who come to İzmir during the winter months, Ödemiş - Bozdağ, which fascinates with its white cover every year and offers the opportunity to ski, comes first. On the route of history, culture, art and museum enthusiasts, Ephesus Ruins, Arkas Art Center, Joy and Cartoon Museum, Key Museum, Space Camp, Universal Children's Museum, Toy Museum, Archeology Museum, Ethnography Museum, Mask Museum, Painting and Sculpture Museum, Meryem The Main House comes first.
If you want to see natural beauties and participate in nature activities, you can visit İnciraltı City Forest, Manyas Bird Paradise, Yamanlar Mountain, Şirince, Hasanağa Garden, Tay Park, Botanical Garden, Buca Pond, Karagöl Nature Park, Wildlife Park, Alsancak Kordon etc. you can visit places.
What to do in Izmir?
We can assure you that every second you are in Izmir, where there are countless activities such as nature activities, water sports, angling, bird watching, camping, glamping, gokart, picnic, cycling, surfing, skiing, will be full.
What to Eat in Izmir?
The cuisine of a city where Greeks, Bosnians, Turks, Jews, Albanians and many other nations have lived together for centuries is naturally so diverse and rich. As soon as the local flavors of Izmir, where the eating and drinking culture is highly developed, come to mind, the first ones that come to mind are boyoz, olives, arm pastry, keskek, Tire meatball, zerde, lokma, tulum cheese, dove and Izmir meatballs. The most luxurious eating and drinking venues in the city are located in Güzelbahçe, Sahilevleri, Alsancak and Konak regions.
When to go to Izmir?
Since İzmir is a city that can be visited in summer and winter and offers activities suitable for all seasons, it is not possible to specifically say to go in this season. But if you do not want to prefer the busy season and want to visit the city in a quieter period, you should choose your preference from April, May and September and October. If you go in the winter months, you can take a look at our article on where to see.
What to Buy from Izmir?
As we mentioned in our Izmir shopping guide article, shopping in Izmir is a culture in itself. You can take local products and handcrafted souvenirs to your loved ones from Izmir, which attracts attention with its gigantic shopping malls and bazaars that fascinate with its mystical atmosphere without compromising its old texture. You can start your Izmir shopping tour with the Historical Kemeraltı Bazaar, which is as famous as the Grand Bazaar of Istanbul, then continue your tour with shopping malls such as Optimum Shopping Mall in Gaziemir, Bornova Forum in Bornova, Mavibahçe and Agora Shopping Mall in Mavişehir.
How to go to Izmir?
Izmir is Turkey's airway from several major cities, it can be reached by road or rail. Of course, the most popular method of transportation to Izmir is airline. After arriving at Izmir Adnan Menderes Airport, which is located within the borders of Izmir's Gaziemir district, you can make your travel more comfortable by taking advantage of Izmir Airport car rental services.