Where and What to Eat in Izmir?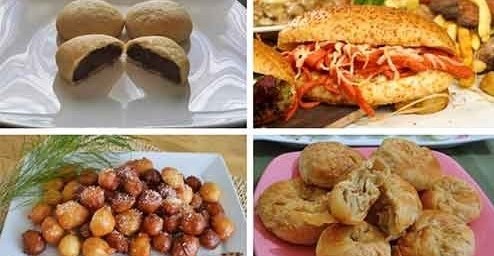 Where and What to Eat in Izmir?
Izmir, the most populous and most modern city of the Aegean Region, is one of the most important cities in Turkey, which has the Ottoman Cuisine, Greek Cuisine, Balkan Immigrants and the cuisine culture of the Crimean Turks in its past, as well as its history, beaches, natural beauties and entertainment centers. It is one of the most popular cities. Our Izmir airport car rental company, Herycar, which you can easily visit in all seasons of the year, is at your service with its wide fleet of vehicles for you to discover all the beauties of the city. If you want to discover these beauties as soon as possible, you can call us 24/7 without hesitation.
Famous Tastes of Izmir

When it comes to food, you can easily discover different and delicious flavors in many districts and centers of Izmir, the castle of Aegean cuisine, with the vehicles you can rent from our Izmir airport car rental company, and you can find flavors suitable for your taste in many restaurants, buffets and peddlers. We have listed the most famous of these flavors for you:

Kumru: Although it is unique to Çeşme, it is formed by the inclusion of various delicatessen products into the unique sesame sandwich bread that crosses the borders of İzmir and is famous all over Turkey. You can taste it in many buffets and restaurants in Konak and Karşıyaka.

Boyoz: Boyoz, named after the Sephardic Jews who immigrated from Spain to Izmir, means "little salmon". It is Izmir's most famous breakfast classic, and it is a rich pastry that looks like puff pastry. Egg boyoz is one of the main flavors you should try in Izmir. izmir rent a car

Söğüş: Söğüş, one of the most famous street foods of İzmir, consists of brains boiled as a whole and served cold preferably in lavash. Cold cuts, which you can easily find in hawkers, buffets and restaurants, maintains its popularity as an important flavor of Izmir cuisine.

Herb Dishes: Herb dishes, which are a part of the culinary culture of Cretan and Rumelian immigrants, have been passed down from generation to generation, inheriting the Izmir cuisine over time. Some of these are stinging nettle, cibez, radish grass, şevketi bostan, purslane, sea cowpea, sorrel. These herbs are boiled and served, some with olive oil, some with yoghurt in the form of borani or with garlic and lemon.

İzmir Bomba: Bomba made by serving hot cookies filled with liquid chocolate is an original and unique flavor that you can find in all patisseries and peddlers in İzmir, we are sure it will be a different experience for you.

You can taste these delicacies, only some of which we have presented above for your liking, with the vehicles you can rent quickly and easily through our Izmir airport car rental company, Herycar, and you can experience izmir rent a car this experience without wasting time.