Methods That Say "Stop" to Traffic Stress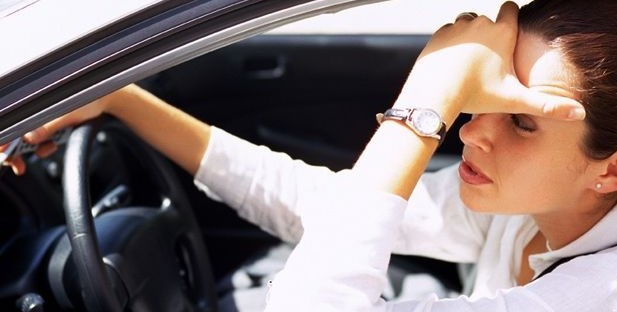 Driving a car is a very difficult situation in almost all big cities. Especially if you come across the morning and evening hours when the density is high, do you get burned? Cars that don't move forward, horns played unnecessarily, unnecessary trouble and headache. We may have to experience this traffic stress, which we frequently experience in our daily lives, during our travel time. At this point, there are some methods to get rid of traffic stress that bothers you and makes you even more nervous. We have brought together these methods, which vary from person to person, for you. Remember that it is up to you to get rid of the effects of heavy traffic before it makes you sick…
Try Not to Choose Peak Hours Whenever Possible!
The busiest hours of traffic are school and commuting and returning hours. Of course, not going out to traffic during these hours is a very difficult option. However, you can at least try to set off a little earlier or a little later than these hours. It may be a good method to set your clock earlier or later, since you have to spend the same amount of time with vehicles jamming around you after being stuck in a traffic jam.
Carry Your Favorite Music With You

Try to listen to your favorite music, whether you have your own vehicle or the vehicles you buy from Izmir car rental companies. These kinds of pieces you love prepare the ground for you to have moments of fun instead of focusing on stress. Thus, the time you spend in traffic does not feel like torture.


Try to Do Breathing Exercises

You can get bored out of nowhere in the traffic that is stuck, and if there is an urgent place you need to catch up, your stress level can suddenly rise. In such cases, open the window to let fresh air in. Inhale and exhale slowly through your nose. Close your eyes for a few seconds and focus on a good event. You can also do the same with the vehicles you choose from Izmir rentacar companies while traveling. For example, you can dream of the hotel you will stay in, its facilities, and that you will swim in the cool waters at that time tomorrow.


Ignore Vehicles and Drivers Around
You are not the only vehicle stuck in traffic and there are hundreds of people around you who are in the same situation as you. In such an environment, you will be greatly influenced by the environment. Constantly ringing horns, loud insults, shouting… It feels like suffocating while typing. In such moments, brake yourself and do not join this caravan. Such movements will not lower your stress level.
Beware of Novice Drivers
Novice drivers in a flowing traffic will not cause you much trouble. However, be very careful with the vehicles in front of you and next to you in the traffic that is constantly jammed, advancing and stopping. If he understands like this, right and left movements and sudden stops are common. If there is such a novice driver around, he may hit you with a moment of carelessness or cause you to bump into someone. Especially if you have a vehicle that you bought from Izmir airport car rental companies, be especially careful. Although the insurance and insurance of the vehicles purchased from such rental companies is complete, it is useful to stay away from the transactions that will cause you to lose unnecessary time. If you do not have a rental car yet and you are still tired of your own car in heavy traffic, you can reach the "best rental companies" for rental car selection here.
Benefit From Navigation Systems

Navigations, which provide great convenience to find places and directions, work according to the traffic situation. It wants to transport you to the destination you want to reach from the shortest and least busy point. If you are in an area where you are stuck in traffic, try to take advantage of this marvel of technology immediately. Since it can put you on additional and side roads, you will both get away from the main roads where there is density and you will not experience unnecessary stress. If the vehicle under you has been given by Izmir car rental companies, you can also ask for support from these companies.


Try to Get Rid of Unnecessary Nervousness and Anger
If you are a person who gets angry and angry frequently in his normal life, you will have to get rid of this problem in a short time. Likewise, at the slightest moment of stress, these negative emotions will poll you again. For this, you can meet with expert psychologists, do breathing exercises and attend seminars.
Ask Your Car Rental Company for Support

If you are traveling to a different city or county and the car under you is rented, the easiest support method you can do is to contact the company. Or to get help while buying the vehicle. As you know, companies that offer a great service such as Izmir airport car rental know very well the busy hours and roads of traffic. You can get information about your destination from them before you set off. Thus, you can avoid being stuck in traffic by taking the wrong path.