Number One of Izmir: Adnan Menderes Car Rental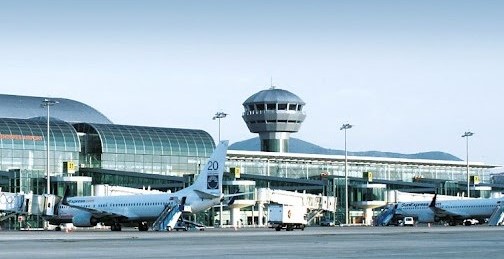 Number One of Izmir: Adnan Menderes Car Rental
Izmir, the third largest city in Turkey, is one of the provinces where there are a lot of rental car companies. Of course, the fact that the city's touristic textures and entertainment environments are high are also effective in this situation. In addition to these, let's not forget that it is in an important position for business life. As such, you may want to search for a rental car in order to travel around the city or to visit nearby locations. If you have such a need, you should definitely do research for Adnan Menderes rental car companies.

Adnan Menderes rental car companies consist of the best rental car companies in the city. Likewise, passengers coming here and nearby locations prefer airline companies. As soon as they get off the plane, they continue their journey with their rental cars. As such, Izmir's number one rental car companies can undoubtedly be obtained from Adnan Menderes. If you want more detailed information about the process, you can take a look at our "Adnan Menderes airport car rental guide".
Adnan Menderes Airport Rental Car

Adnan Menderes Airport, which has been hosting both domestic and foreign tourists since 1987, plays an important role in Turkey's air traffic. At the airport, which is located between Gaziemir and Menderes districts, rental car companies are at the top of the business lines that provide the most service. These Adnan Menderes Airport rental car companies, which you can take directly from the car park and continue on your way, work with the reservation system.

By contacting a while before your trip, you can arrange the most ideal rental car that fits your wishes, needs and expectations in this way. At the end of the negotiations, Adnan Menderes airport car rental company, which offers the best quality service in the city, greets you as soon as you get off your plane. Next to the team that welcomes you, you have your rental contract, your car serviced and your customer representative who can get support 24/7.

During the meeting, which passes without any problems, your previously requested vehicle and extra requests will be fulfilled. After this stage, all you have to do is get on your rental car and go on your way as if it were your own. You can also contact your customer representative for any information or technical problems during your rental period. Adnan Menderes rental car company, which is with you in every possible possibility, also facilitates the transactions for you during the delivery process of the vehicle.